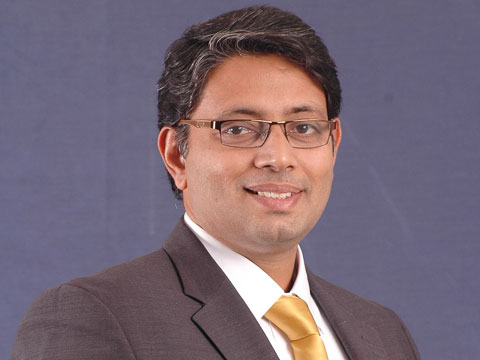 Amura Marketing Technologies was founded in January 2010. The company is headquartered in Pune with offices across Mumbai, Delhi and Bengaluru. Amura was founded by a team of five - Vikram Kotnis, Ketan Sabnis, Vinayak Katkar, Pratik Rokade and Kiran Narasareddy. The founders were earlier working for Fortune 500 companies like Sun Microsystems, Deloitte, Amazon and IBM.
Amura has been successful in creating disruptive technology solutions, which enable companies to manage all their digital assets, empower them to execute programmatic buying of their digital media, optimizing and analyzing campaigns in real time. After registering Rs 8.5 crore in revenue last year, the firm expects to touch Rs 18 crore in revenue this fiscal.
Before founding Amura Marketing Technologies, Vikram Kotnis was a President at Axilon Technologies Pvt Ltd and has also worked with Sun Microsystems. He has vivid experience in the field of finance, auto, healthcare and real estate. He has done his BE from Pune University and higher education from California State University-Chico.   
In an interaction with Entrepreneur India, Vikram Kotnis, Co-founder, Amura Marketing Technologies shares his entrepreneurial journey on what inspired him to enter into the world of digital marketing and how he is strategising his marketing policies to trump competitors:
How did Amura Marketing Technologies come into being?
We established Amura 5 years ago when the digital market in India was still in its nascent stage. A lot of agencies were trying to get into the digital sphere at that time. But, digital media needs a strong technology backbone with a lot of data analytics. We saw a huge opportunity and started working on solutions and services around digital marketing with a vision to be the largest performance-driven digital marketing company in India. Today, we have offices in Pune, Mumbai, Delhi and Bengaluru, with Pune being our head office. We have a headcount of over 90. We are also present in the US.
What are the challenges have you experienced during the initial days?
It was quite challenging to convince a print-driven India to go digital. We spent a considerable amount of time educating clients to embrace digital media from the traditional media. Initially, few clients would hesitate to allocate even Rs 50,000 per month budget for digital, but today, we are spending over Rs 4 core per month on digital for our clients.
Shed some light on your pre-entrepreneurship experience and educational background.
I have graduated from the engineering college of Pune. Our pre-entrepreneurship experience spans across various Fortune 500 companies such as Sun Microsystem, Deloitte, IBM and Amazon in industries such as finance, mortgage, ecommerce, technology consulting and real estate. Sighting an opportunity with digital marketing in India and an inclination to create a product/platform company, we co-founded Amura.
Is Amura a self-funded venture?
Yes, Amura is a self-funded venture. We started with a seed capital of Rs 50 lakh and sweat equity. The market responded well and we were able to gain the trust of our clients. We managed cash flows well and have grown to become a disciplined team. We invested our earnings back into product innovation and creating intellectual property every year to stay ahead of the curve and to emerge as a market leader. This year, we have rapid expansion plans. We are already close to raising the first round of funding dedicated for technology, after which we will move aggressively into the market in the next 8-10 months and will be looking at raising a larger fund.
What is the adoption rate of digital marketing among real estate firms in India?
Over the last 5 years, the digital marketing among real estate firms has grown from 15 per cent to 80 per cent in major metro cities except Delhi. The other brands across India are now aggressively going digital.
What is the significance of digital marketing in the real estate space and to what extent it has benefitted the real estate firms in India?
From our experience over the years and from statistics obtained from a recent report published by Google, out of $70 billion organised real estate industry, about $43 billion worth of transactions (a whole 53 per cent) is influenced by the internet. The market size is growing and will reach $140 billion by 2017, out of which almost $90 billion will be affected by the internet.
What kind of opportunities and challenges in this space?
The opportunities are big. You can see the real estate advertising in India will be a $1.05 billion industry by 2017. Even if we manage to acquire 4-5 per cent share, then it's a huge growth opportunity for us to become market leaders in real estate marketing and sales. Also, with lead generation platform and advertising services, we'll have a competitive advantage over traditional brokers to service customers in a better way and help them make informed decisions in home buying. This will open the doors to the real estate brokerage market, which is already worth over $1 billion.
When it comes to challenges, real estate is an unorganised industry and technology adoption is slower. Our biggest challenge is to get small and mid-size real estate companies online and educate them about the potential of digital media. We've already taken a few steps towards client education along with Google by holding conferences and seminars on real estate advertising and the potential of online media.
How do you strategise your marketing policy to gain a competitive edge over others?
With our data-driven and engineering approach, we understand the market better.  We are working with lots of real estate companies and streamlining processes in the industry. Constant innovation is the mantra of success. We sell software with marketing and sales services, bringing in a lot of transparency in the processes. This provides more value and higher benefits to our clients.