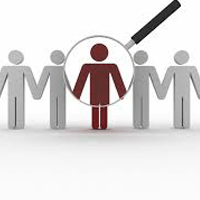 While establishing a start-up, hiring is the last thing that comes to our mind. Making a business plan, seeking investors, getting the infrastructure ready, and preparing your sales pitch, etc. takes most of your time. But it is necessary, in order to move things, to come out of your sole ownership and start taking professional help to scale up. You need to wear the HR hat and get ready for your first recruitment drive.
Staffing your start-up
Having your core team ready is an issue that can keep most initiators of a start-up awake at night. Before you go out hunting for the right people who are ideally not just employees but are semi-promoters, you need to be clear what traits are you looking at? Next would be, searching your contacts and network of friends, if they fit in your wish list. If you have an area of business, where only a specialist could come, you also need to think about keeping your costs low till your business reaches a certain point of scale. Till that time, either consider hiring a less experienced person or probably outsourcing the work to a specialist. This way you can later take up your opportunity with the specialist and make him/her a part of your core team.
As a start-up, there would be many of your friends, associates and past colleagues who would be excited about the business you are in. They can be the first set of people you can look at for your initial recruitment phase. In this stage of business, where you have a cash crunch situation, you need someone who would be there in thick and thin of business. Usually, the hiring process is not the main focus during the initial start-up days, as you are not just looking at employees, but are looking at key people who would be there for a long term and can actually become key decision makers as the company grows.
Always on a lookout for like-mined people, Jatin Varma, Founder, Twenty Onwards Media, shares that the type of people who apply to them are quite different and most of them have stuck around. He says, "I have quite a few people in the company since the first few months of our inception. I'll give you the example of a writer, who joined us in the third month; he is now our creative head. An engineer from IIT Kharagpur, he could have made an easier career choice; but he didn't for many reasons, and one of them being he liked the idea of what we were trying to do, even if it wasn't very clear in the beginning."
On this, Manu Agarwal, Founder, Naaptol says, "The key people in Naaptol have been there earlier with me. These people are pretty much there for life because it's not just about a job for them. It's their passion and the desire to grow at a different level."
A a start-up needs to take along such people and facilitate to help them grow as the company grows.
Where to find start-up staff
Hiring a specialist in the start-up phase is a huge risk, as in an upcoming venture, success is not guaranteed. At this stage, you need someone whose salary won't pinch you much, and someone who is dedicated enough so that even if there are moments when you are unable to pay, he/she stays with you. To handle this, bring in people who are hungry for growth.
While hiring people from outside you can first try working on an assignment or outsourcing basis to see their professional capability. If it works well you can share the vision with the person and take him/her on board. As it's a start-up, most people will be sacrificing a lot of things for working with you, and they might not get the best infrastructure as desired.
While building this first team, you can either look for partnership or opt for giving them some equity stake in the business that will actually attract them towards the organisation. As a beginner, you should have an open culture in place so that the new joinees have freedom to work. You should also be open about the key focus areas with the team, as you would be working with a small team and they are the ones who will help you in growing your business.
The idea of joining a start-up is not so appealing for quite a few people out there. So the people who show up to join you are either fresh, or didn't get a job anywhere else, or they are the adventurous kinds. Varma mentions, "Having an experienced person on board even if only as a consultant can be of big help. However, depending upon your business plan get the right mix of experience and freshness."
The trap
Since you are in the hiring stage for the first time, at times, this will or will not go well, leading to some wrong hiring. Sharing his experience of finding the right people, Varma says, "Well, one clear trap I fell for in the beginning was taking the resume too literally, many a times the skill set really didn't match what was on paper. Even the idea of focusing on high school education didn't always turn out correct. The result was – wasted resources and time. Hiring people is, in my opinion, an art form, it takes years to perfect it."
In the beginning, Varma relied on a mix of consultants and online job portals to hire. The craziest/most creative individuals he found was through posting Ads online. The consultants were usually used for hiring certain individuals with specialised skills.
Agarwal communicates, "If a wrong hiring is done, you should be able to identify and part ways, rather than sticking to that wrong hiring for a long time." Hiring is a game that you will learn over time.
Be innovative while hiring, this will set you apart. You can opt for a fresher who is passionate about making it big in the professional world. The thumb rule is to hire people for functions which are not your strengths. Also, be prepared to share things transparently with your core team. The more transparent you are about your vision, the faster it will be for you to grow. Make sure the core team that you set together, sticks together. A team with common beliefs is a key necessity to take a start-up to success.
Agarwal advices further, "Start forming a team from ground level. Identify people so that you can scale up. You can find people who are just beginning their careers but are very smart and start grooming them up. A few months of grooming them up and by that time you are already on the run."
Building culture and communication
Most start-ups have a problem defining the roles, which is very clear for an employee who's joining a company which is new in the market. Be honest with what you expect with the deadlines. It is also better to first start on a project basis to outsource your work to a person who's professional, but is unknown in your circle. If it fits well and the synergies match, you can further talk about taking him on board on a full-fledged basis.
Stressing on building the right culture, Agarwal says, "You need to have a complete open policy where you call everybody with their first names. You continue to show that vision to your team. The responsibility is on the entrepreneur to make sure that vision clearly goes down to every member of the team."
One should hire semi-promoters kind of people. This way you make sure that they have a lot of control in day-to-day operations in the respective areas in which they belong. You can find them among friends or in the group of people with whom you have worked for earlier.
An entrepreneur initially can take care of finance and marketing, and for operations he needs to hire someone to take this responsibility. While hiring, you need to find people who complement each other in the business.