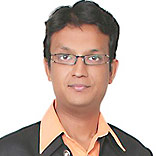 Rohit Sood and Tarun Garg, two very motivated engineers believed that quality service at affordable price is what companies around the world are looking at. With this thought in mind, they came up with their own venture, KonsultingIT
Harmit Singh (HS): Tell me something about KonsultingIT?
Tarun Garg (TG): I would describe KIT as a one-stop shop for a client. It has become possible by coming together of some great people, from different fields, with vast background of knowledge and expertise and complement each other's core skills. KIT provides complete outsourcing solutions to its clients, further if the client wants to setup his own establishment here in India we offer him complete solutions through extensive market research, staffing services (outsourcing of HR ) and on the technical side – handling a very niche market of Asset Management, which is ITIL tool used for handling inflow of Change Requests.
                It is a unique idea of facilitating organisations from all domain and sizes to establish their operations in developing countries from scratch to get the best out of difference in economies. It's our strength to use diversity to offer varied solution to our clients, which they cannot get from any other company.
HS:  What is your business model?
TG: Our business model is to get the outsourcing business from around the globe. If our customer is satisfied with our services, then we provide him the complete portfolio of services from starting till the end. Our goal is to make IT operations of other companies simpler and affordable.
HS:  Why did you choose IT as your area of business?
TG: IT has a lot to offer these days, whether its manufacturing unit or a bank, today IT is making everyone's life easier, so by choosing IT we haven't chosen a particular field but a variety of domains are covered automatically. Moreover, resources are available in abundance and at optimal cost as compared to any other sector in the world. I believe, the way people are carrying their own mobiles today; tomorrow each one of them will be carrying their own laptops. Apart from this, we have the complete background and thorough knowledge in this area. India is leading and will lead in providing global IT services in future. We have just tapped a very small bandwidth of this ever growing IT market. Apart from this, I can proudly say that I handle a very niche market, which provides Peregrine Services to its clients, one of the rarest in the world. This is a very complex tool and you get very few resources on this.
HS:  Which companies do you target at as your prospective clients?
TG: We target all the companies, irrespective of their background, sector, size or their area of expertise that have computers and servers to maintain their data. In short, those companies that are associated with IT in any way and are looking forward to reduce their operating cost by setting up their own development centers in India or any developing country for that matter. This means practically every company, as today, I see no company running without computers. Our clients are from Japan, Singapore, Europe, UK & US and are sometimes from completely unrelated background, for instance we have just finished a setup of a call center in Delhi for a company, which provides a helpline number to its clients for ordering food. On the other hand we completed another project almost at the same time, which is a design centre for one of the leading automobile companies in Japan.
HS: Take us through your professional journey, prior to starting your own venture?
TG: Previously, I have worked as a Project Manager for Global clients handling their RIM projects. I hold a management degree in International Business, prior to that I did my bachelors of technology in Computer Science. My business partner Rohit Sood is also a bachelor in technology and has handled big consulting projects in the past and is expert in the field of global staffing.
HS: How did you do the initial funding of your business?
TG: Fortunately we have had some savings and then we opted for a loan from one of the banks in India. Now we are settled enough and reached the break even point in terms of clearing the loan that we had taken initially.
HS:  How do you differentiate yourself from others in the same industry?
TG:  We proudly say that we are different from others as few of our services offered like Asset Management through Peregrine is one the rarest of all in the world. There are very less consultancies, who offer their services in this area.
HS: What challenges did you face when you started KIT?
TG: The biggest challenges were to get people from different fields to understand each other and dealing with clients, initially. For setting up the operations we faced the biggest problem of cultural differences in the resources that belonged to different countries. But now we have specialised in filling the cultural gap between two offices and we now even offer this specialisation as one of our services wherein we evaluate the processes of the two business entities to have them gel with each other in the most profitable manner.
HS: What are your future plans?
TG: We are in the expansion mode. We are considering various proposals of diversity because we believe that the more diversity we have in our organisation, the more variety of services we can offer to our esteemed clients
HS: What advice would you like to give to entrepreneurs who want to enter similar businesses?
TG: Be focused and dedicated in work.  Don't just follow the trend, try to do things differently and stand out in the crowd.
HS: What motivated you to start KIT?
TG: It just happened to us, it's more of a collaborative effort and not a result of one individual's brain storming. Looking at the difficulty clients face in setting up their operations in different countries, we thought of bridging that gap and making the world flat. I had the plan of starting KIT, in my mind, since quite a long time and when I got the right channel, I wasted no time in starting KIT.