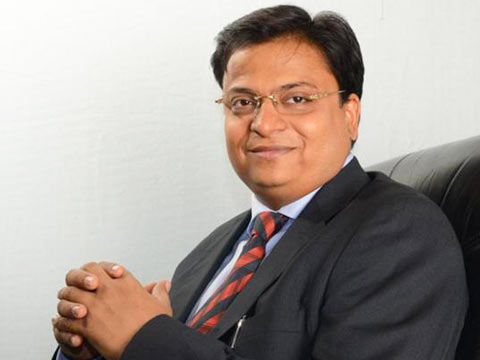 Rajesh Aggarwal, MD, Insecticides (India) Ltd, comes from a family business background, which have been into the agro chemical space for the past three generations. He intends to make significant investment in R&D, high-end technology and formulation plant in order to establish IIL as a research driven company. Besides, the company has recently signed a joint venture with Tokyo-based OAT Agrio Co Ltd for setting up a R&D centre in Chopanki, Rajasthan.
In an interaction Entrepreneur India, Aggarwal discusses more about his entrepreneurial journey, present challenges and future growth plans:
How optimistic are you in terms of growth in the Agro-chemical industry?
India is the fourth-largest producer of agrochemicals in the world after the United States, Japan and China. Currently, India's agrochemical market stands at $3.8 billion, which is expected to reach $5 billion by 2017 on rising agri production and increasing awareness among farmers. The future of agrochemical business is bright because of huge demand.
Why did you choose to venture into the agrochemical space?
Our family had been into the agrochemical space for more than three decades. It was a joint family business then and we were present into trading of agrochemicals and fertilizers. In 2001, I and my father moved out from our family business to start our own company that focused on manufacturing of agrochemicals.
What are the present challenges that Indian farmers are facing?
Farmers in India are facing a plethora of problems. Dearth of capital is one of the major problems they face. They are not aware that insecticides, fungicides and herbicides are available at affordable and efficient prices in the market. Besides, there is a lack of wakefulness about opportunities and products' availability that can help them increase their yields. They also do not have market knowledge and marketing skills.
What kind of strategy do you follow to sustain a leadership position in this industry?
We are investing heavily on research and development, high-end technology and expansion of our technical (active ingredients), and formulation of plants to gain an edge over our competitors. Besides, we are spending on brand promotions as well. We are proactively working to fulfill our corporate social responsibility (CSR) activities to create awareness among the farmers about right use of agro chemicals to help increase their yields. We want to establish ILL as a research-driven company that offers a basket of products to farmers at affordable prices.
What are the growth opportunities for an entrepreneur in the agro-chemical industry?
Any entrepreneur foraying into agrochemical space should be ready for a stiff challenge due to the presence of domestic and international player who already hold good share of the market. Also to be a differentiator, they should offer something unique and innovative to consumers.
How partnerships play a major role in the success story of your business?
In 2006, we entered into a technical collaboration with US-based American Vanguard Corporation to manufacture and market its global insecticide brand – Thimet in India. Later in 2011, we acquired Monocil brand from Nocil in May 2011. In 2012, we also collaborated with Nissan Chemicals for marketing its fungicide and herbicide brand Pulsor and Hakama in the country. The company again, in May 2012, entered into an association with AMVAC to manufacture and market its insecticide brand Nuvan in India. Besides, in a bid to establish IIL as a research-driven company, we signed a joint venture with Tokyo-based OAT Agrio Co Ltd for setting up an R&D centre in Chopanki, Rajasthan. The centre has been operationalised recently. The company also has an in-house R&D unit at Chopanki. All our partnerships have helped strengthen our product portfolio in a very short span of time.
What have been your biggest achievements till now?
The biggest achievement has been forging an alliance with the Japenese major OAT Agrio Co Ltd. It has been a shot in the arm for company's R&D efforts, given that the Japanese company for the first time has set up such a facility outside Japan.  Also, in a recent breakthrough, the company's in–house R&D has recently been granted a process patent by the Indian Authority to manufacture Acetamiprid, an insecticide for sucking pests.
What are your future plans in terms of expansion this year?
We attained a net turnover of Rs 864 crore in the fiscal 2013-14. In the current fiscal, we are expecting a growth of 40 per cent to achieve a turnover of Rs 1,200 crore.