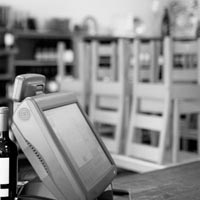 IIM grads have beaten the common belief that finance and marketing are the sectors for them, choosing every other possible sector and managing them perfectly well too. An IIM grad can be seen in the education sector, fulfilling your daily needs, doing real deals at real estate, serving eatables, engaging in match making, managing your vacation plans, creating cricket stock exchange, publishing books and what not! 

IIM education & entrepreneurship
Try asking an IIM grad if IIM education helped him to turn an entrepreneur… what would follow is a peel of laughter and no affirmation. Surprised? But true, as most of them believe that entrepreneurship is a different ball game altogether. Or to term it in the words of E.Sarathbabu, Founder, Food King Catering Pvt. Ltd, "Management is a subset of entrepreneurship. Entrepreneurship is not a subset of management." He further explains, "I cannot say that if I hadn't come to IIM A or any other IIM for instance, I wouldn't have been an entrepreneur. The day I appeared for CAT for the third time, I came back and thought that I was not born to appear for CAT. The same day, I asked my mom for a bag of wheat, I arranged for a sealing machine and bought a weighing machine and decided to start an aata (flour) business. So I would say the entrepreneurial spirit was there much before joining IIM." 
Vineeta Singh, Co-founder Quetzal too believes, "An IIM graduate need not necessarily be the best equipped to start off on his/ her own. The main requirement for starting off is an internal need for becoming an entrepreneur. If that need is missing, entrepreneurship is impossible to pursue." However, they all unanimously agree that IIM education helps them to be better entrepreneurs as an IIM graduate has the benefit of a strong network of people in business who can be of help as advisors, clients, vendors and partners besides having access to a vast body of management knowledge- hats off to the high quality education and professors on campus.

Aid to entrepreneurship
IIMs can boast of creating some really good entrepreneurs, as the whole selection process of CAT churns out the creamy layer. Several hundreds of the best minds are brought together at each of the IIM campuses and at the end of the course, each student competes with his friends for some of the most prestigious jobs across the globe. "The courses are tough and the professors are tougher. The idea is to harden an IIM graduate so that he/she is well equipped to handle any challenge in the corporate world. It is difficult for other institutes to replicate this, since they are unable to attract so many bright students," believes Abhijeet Virmani, Co-founder, Positron Advisory Pvt. Ltd. Sarathbabu too admits, "IIM helped me to become a better entrepreneur. IIM education helps us to think bigger and develop scaleable businesses. IIM education gives the required acumen to learn from mistakes and correct them very quickly." 
IIM A has a course called 'Laboratory for Entrepreneurial Motivation', that helps students to overcome the emotional hurdles associated with taking the entrepreneurial plunge.
While elaborating on it, Devashish Chakravarty, CEO& Co-founder, Quetzal informs, " IIM Ahmedabad has provided us a lot of help through the close-knit and well-placed network as well as the constant support, mentorship and contacts provided by our faculty. We had also taken incubation at IIM A in the first couple of months of starting up." Apart from that, alumni reunions proved to be a great opportunity for the prospective entrepreneurs to speak with the established entrepreneurs who had overcome the struggle phase and created enterprises that they were proud of. Another added advantage of being an IIM grad is that people take you more seriously. "Despite being first generation entrepreneur, I was able to understand every aspect of business and raise capital worth 50 lakh to start my own venture," adds Vishal Sood, Co-founder, Phi Infosoft Pvt. Ltd.
True, the IIMs do not contribute a lot towards entrepreneurship as the studies reveal that the rate of entrepreneurs out of IIMs is barely 2 to 5 per cent. Management education, by definition prepares a person for a managerial role and not an entrepreneurial role. Hence, IIM grads are contented to play important managerial roles in corporates for which they are trained and compensated in adequate measure. "Starting off on one's own is definitely a riskier option with almost zero compensation in the short run. Hence, considering the opportunity cost, most graduates are contented with jobs," opines Singh.

IIM entrepreneurs
While lots of qualified bright graduates prefer to work as employees and rise up the corporate ladder rather than turning to entrepreneurship, here we present some IIM grads who chose the road less trodden:
R.Subramanian 
Subhiksha,
IIM Ahmedabad
"Going to the US never fascinated me. I don't know why. I had always been doing unconventional things, so it was kind of offbeat not to go to the US. I preferred doing something in front of my own people as the sense of achievement is far greater than doing the same thing in a far-off land," says R.Subramanian, Founder, Subhiksha.
Though, Subramanian joined at Citibank after his MBA, within a few weeks he realised that it was not the place for him. "I felt I was cut off from the world and living in a world of trading. That was not what I wanted to do in life. The thought of doing something on my own came to my mind then. It was 1989 and there were no VCs (venture capitalists) to fund your ideas and investors chasing you in those days," says Subramanian.
With a flair for doing something different be it studying and topping Economics and Accounting at IIT or leaving Citibank to join Enfield or starting Viswapriya, he tried his hand at several things before settling down on Subhiksha. With his discount retail venture, Subhiksha, Subramanian not only became an entrepreneur but an inspiration too, for many a future entrepreneur.
Subhiksha, which started as a single store entity in South Chennai in 1997, is among India's largest retail chains with over 1,450 stores in 12 states and over 100 cities. Subhiksha currently operates four business verticals: supermarkets (groceries), fruits and vegetables, pharmaceuticals and telecom. Subhiksha Mobile stores constitute 800 stores nationally. The company also plans to enter the consumer durables retailing arena with over two million sq.ft over the next year and a half. Subramanian strongly believes, "India is your country and you will get as much opportunity as anybody else. If you don't
do well here, you have only yourself to blame."

Nirmal Jain
India Infoline,
IIM Ahmedabad
It's not that easy to leave a successfully running business to give your entrepreneurial spirit another try as it might introduce you to another world of uncertainty. But only those who dare and act can relish the fruit of success. This in short, sums up India Infoline Founder, Nirmal Jain's, professional track.
Jain worked with corporates like Hindustan Lever and Motilal Oswal, besides playing role in setting up a research firm called 'Inquire' in 1994, before starting his own venture 'Probity Research and Services Private Limited' in 1995, which was rechristened India Infoline Ltd in 1999. "With the dotcom emergence, we came up with a crazy idea to publish all our research online and free to everyone and thus instead of 250, our client base would jump to half a million. This meant foregoing almost a crore of revenues at that time. It also meant that we would have to raise funds for technology expenses apart from the costs we were already incurring. Thus, we shut Probity and launched India Infoline.com overnight," reminiscences Jain. This was followed by transforming the business model from providing information services to providing news and market information, independent research, interviews with business leaders and other specialised features. Today, India Infoline has grown into a full-fledged financial services company (except for banking) with businesses viz. broking, asset management, investment banking, insurance, credit, finance and wealth management. Currently, India Infoline has an expansive network of 886 business locations across 350 cities and towns.
India Infoline became a popular website in March 2000 and had raised $5 million from Intel capital and some other investors. But soon after the dotcom bubble had burst, the company found itself in a crisis. "We had set up many business lines, employed people, but there was no capital. VCs and PEs kept saying they would give us money but it took 16 months to get a small amount of additional capital. We pooled in everything we owned in order to keep the business running. We scaled back completely and cut down on every penny of cost- shifted to low cost offices and got out of a few businesses and even shelved a few business plans," recalls Jain. However, the hard work paid off and the company rejuvenated in 2003 with the stock exchange becoming stable and since then, Jain never looked back.
Jain advises future entrepreneurs to work in medium or large sized organisations before venturing out on one's own as that would help them gain perspective and recognise their abilities and real interest.

E.Sarathbabu
Food King Catering Pvt. Ltd,
IIM Ahmedabad
"I keep my personal expenses to the bare minimum. I don't even have a PA," says the humble businessman. Surviving on the meagre income of a single mother, selling idlis to slum dwellers to make ends meet and unavailability of electricity were a few odds which taught Sarathbabu the art of making most of what he had. Refusing to be crushed by the hurdles, he chose to crush them and made way through BITS Pilani and IIM A to realise the one dream he always wished to make a reality.
In June 2006, he started Foodking Catering Pvt. Ltd as a small company with an initial sum of Rs 2,000, supplying snacks to corporates and campuses. Employing more than 200 people, he wishes to employ as many people as possible. Presently, Food King has cafeterias in SRM University (Chennai) and BITS (Pilani), and handles the dining halls in BITS (Hyderabad), Nalsar Law University and BITS (Goa). 
Sarathbabu hopes to come up with at least one project through franchising in the next three to six months. Sarathbabu avers, "To me, internal process is more critical than external branding. Before franchising, food concept should be standardised. You need to have some 20-25 products, right mix of the quantities of the ingredients, combination of set of machines and standardised operations to maintain standardisation all across the outlets. Without that, going for franchising is not of much use." The USP of his concept is 'quality product at nominal prices'. He believes, "Starting a business doesn't always mean that you start with an innovative product but we could be innovative in our offerings. We are professionalising the same old Indian cuisine by properly organising it."

Devashish Chakravarty, Bhushan Dabir, Vishal Prabhukhanolkar & Vineeta Singh
Quetzal Group,
IIM Ahmedabad
The idea of helping students to prepare for the CAT struck Vishal Prabhukhanolkar, one of the four IIM A alumni, over a cup of coffee at the IIM campus. All the four declined lucrative job offers to follow their instincts. Being the Best All-rounders of the 2007 batch at IIM Ahmedabad, both Chakravarty and Singh could easily roll in dollars, especially when the MNCs welcomed them with open arms, with annual packages worth Rs One crore, but they were determined to find their satisfaction in the entrepreneurial way. "The road less travelled might be riskier, but it is also more rewarding for those who have the persistence not to give up till they succeed. And the reward is not just in financial terms, but also in terms of the joy of creating something new, the satisfaction of providing employment opportunities to a lot of people, and the ultimate pleasure of doing challenging, exciting and meaningful work," elucidates Chakravarty. 
Quetzal Group launched www.TenADay.in to prepare students for CAT in November 2007 and has over 44,000 registered users. Thus, Quetzal Online Pvt. Ltd was born on April 1st, 2008 and is now into an entire gamut of education and technology services. 
Another venture of the group is a human capital management company, Quetzal Verify Pvt. Ltd, with expertise in recruitment process outsourcing, background verification and corporate training. It provides comprehensive human capital management services to some of the leading companies in the insurance, telecom, FMCG, logistics and hospitality sectors.
Talking of how they overcome the initial hurdles Chakravarty reminiscences, "We had difficulties convincing our potential clients that we, in spite of being a young startup, could deliver the best quality of services in the market. So, we convinced our potential clients to do small pilots with us and give us contracts only if they were happy with our services. That worked brilliantly, as we not only converted all our pilots to contracts, but also managed to earn a lot of word-of-mouth publicity within the corporate sector." Singh counts yet another hurdle when she says, "It was hard to find sufficient working capital to keep daily operations running. The only option on a couple of occasions was for the founders to defer their own salaries."

Sharat Chandra 
Butterfly Fields,
IIM Ahmedabad
 "There is only one way to jump off a cliff, just jump off it. No better than today and now," is what the young entrepreneur wishes to advise other aspirants. In his pursuit of the joy of building something from scratch, Sharat Chandra founded Butterfly Fields in 2005. Speaking about the advantages of being an IIM grad Chandra says, "You get branded for life but then, that itself is also a disadvantage. Handling expectations from self and of near and dear ones in the initial years is a critical part." Like almost every IIM grad, he too feels it's not true that an IIM grad is more equipped to start his business, though he admits, "May be a fair bit of advantage comes in the form of network."
Butterfly Fields is an innovative concept of supplementing formal education to make a child understand the underlying principles of science through various kinds of activities, games, and experiences. Butterfly Fields is currently present in Hyderabad and Secunderabad and has conducted a vacation program in Ahmedabad. Finding franchising an effective way of scaling up while keeping the investments low, the company is looking at the franchise route to expand in the near future. Chandra avers, "Hands-on learning through Backyard Science Centers is a unique value proposition for the kids. Moreover, the concept of edutainment makes it an alluring option for the prospective franchisees."

Vishal Sood
Phi Infosoft Pvt. Ltd,
IIM Ahmedabad 
"I studied in a village school in Punjab. I know what difficulties I have faced to reach where I am. Technology can help us bridge the gap. We carve knowledge highways so that someone in the village can get the best technology at the price he or she can afford," says Vishal Sood, another IIM grad who chose entrepreneurship over being the director of an Indian MNC. 
Phi Infosoft Pvt. Ltd was set up in Singapore in December 2006 by three IIM alumni and has offices at Singapore, Chandigarh, Delhi and Amritsar. Today, it's a company of 50 people with prestigious clients like Educomp, DAV and Holy Heart to name a few. 
The company designed an ERP product and online learning portal to help schools make efficient use of their resources. "We give students a personalised menu portal wherein they can check their own strengths and weaknesses and analyse them. They can also form their own virtual collaborative groups to learn, something which we used to do at IIM A," says Sood. 

Sreeraman Vaidyanathan
Co-founder, BrewHaha,  
IIM Ahmedabad
"IIM education helps you get a feel of which decisions matter in the long run. Doesn't stop you from making mistakes though... But you realise them sooner," says Sreeram Vaidyanathan, Co-founder, BrewHaha. Sreeram's impulse to do something of his own led to his quitting Microsoft in favour of founding the food and fun concept of BrewHaha, together with another IIM grad in February, 2007. 
According to Vaidyanathan, "More money in the short term, considerably less risk, social pressure and personal commitments are some factors responsible for fewer people choosing the entrepreneurial way." 

Abhijeet Virmani
Positron Advisory Services, 
IIM Calcutta
The fact, that most global companies charge exorbitant fees for their services which results in companies' reluctance to engage consulting firms, came as an opportunity to Virmani and thus, Positron Advisory Services came into being. His five years' experience at consulting firms like Arthur Andersen and KPMG, taught him how he could provide superior consulting at affordable prices.
Positron largely offers 'Performance Improvement' (working closely with clients to improve performance in the area of revenue, costs and productivity) and 'Business Planning' (working closely with companies that are looking to diversify into new areas and help them with planning and implementation) to its clients. Over the past five years, Positron has grown from a two partner firm to a seven partner firm, with offices in Delhi and Mumbai, with 30+ clients and hopes to take the count to 100 in the next three to five years. 
 Virmani, too, believes that winning the first few clients is always a challenge since a new firm does not have the requisite credentials. "Luckily, the contacts that my colleague and I had developed over the years paid off. Our first few leads and assignments came based on referrals wherein several of our friends put in a strong word for Positron, converting a lot of prospects into long term clients for the firm," he adds. 

Learning and executing
 There is of course a lot of difference in the kind of learning that happens through actually running your own business and what you learn on campus. At IIM, you understand the importance of innovation, but it's only when you start a business that you realise that an idea without execution has no value and one has to take his guts out to execute what was very simple to fantasise. Highlighting a similar aspect, Vaidyanathan says, "Theory helps you make painless decisions, and it's often easy to 'take the right call' sitting in a classroom, sanitised from the hustle. Reality is a lot harder to deal with. Just knowing what the 'right thing to do' does not mean that the decision can be implemented in the real world. Quite often you end up taking a lot of sub-optimal decisions, knowing fully well what you are getting yourself into." Bringing another aspect to light Chakravarty adds, "At IIM, we did not pay much attention to softer courses, but when you start running a business, you realise that it's the people skills that matter the most." 

Wrap up
All said and done, IIM grads certainly have an edge in terms of getting learning based on years of distilled experience and networking environment in terms of the brilliance of peers. The IIMs arm an individual with an amazing holistic perspective on business, which would otherwise be very difficult to obtain. Also, the penchant for problem-solving that they enshrine in the students via the case-study methodology stands one in good stead in real life. At the same time, it is not that all this is unachievable for a common graduate. He can learn this through experience and sheer hard work.