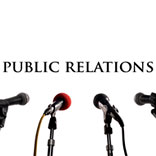 Are your products and services such that their target audience is limited and you need to reach them directly for the sales, then below the line (BTL) marketing is what you should be aiming at. As Ravi Kiran, CEO at SMV Group puts it, "A sharper nail and not a big hammer is what creates an impact." Below the line (BTL) marketing works as that sharp nail. Under this concept you market your products and services using unconventional methods like road shows, events, product sampling, village fair, haats, direct mails, public relations, telemarketing and sales promotions to name a few. It gives customers a firsthand experience of products and services. This means of marketing is used for products that have a limited and specific target audience.  "BTL marketing creates live brand experiences for customers to feel the product," states Sanjana Eapen, Marketing Head at Street Blimps, a below-the-line marketing and promotion agency.
BTL, an appropriate tool for Small Businesses
Events and public relations are important for SMEs as advertising has become extremely competitive and innovative methods of below-the-line marketing help create a larger recall value and recognition amongst people.
Innovative ideas used in BTL marketing are more cost effective as they involve direct interaction with the end customers. It includes cheaper activities like flyers in newspapers, distributing pamphlets, brochures, newspaper inserts to more expensive activities like taking part in or holding seminars, product launches, etc.
The impact of BTL marketing is more measurable as compared to other modes of marketing as the emphasis here is more on selling units rather than building the brand
As below-the-line promotions are targeted at groups having unique needs, they create a bigger impact in terms of customer satisfaction and number of units sold. "A BTL activity has given 10 times the result achieved using conventional marketing methods" says Gulraj Shahpuri, Director, Education One.
Things to keep in mind
As the emphasis of below-the-line marketing is majorly on selling units rather than building brands, this method of marketing should be used along with the conventional methods so that your product becomes a recognised brand.
Below-the-line marketing should be aimed in the right direction and to the right people otherwise it would be an unnecessary wastage of resources. A product designed for the urban customers should not be promoted in a village fair.