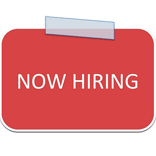 Hiring dedicated people is one of the biggest challenges that most start-ups face. Smaller pay packages offered by your start up as it cannot afford the big packages and the absence of a brand name, often drive the best candidates away. At the same time, you cannot afford to leave your growing company to inexperience and not-so-sincere employees, considering your company has been brought upto the current level with so much hard work, dedication and care! Hence, it is advisable to spend an adequate time to hire an employee.
Here are five tips that will help you in hiring:
Identify what you want – You need a helping hand and you set out to look for one. But in the process you forget to define what you actually want. A bad hiring is worse than no hiring. Ask question to figure out the responsibilities of the new hire. Do you need someone to go out and meet clients or someone who can do the backend work? Questions like these will help you chalk out the responsibilities for your new employee and there by, help you in the process of selection.
Designation matters – Candidates usually want to know the designation that they would be hired for. Attractive and catchy job titles help in convincing that after all it is not a bad idea to work with start ups.
Do not look for someone like you – According to Nandini Vaidyanathan, a mentor for start ups, it is always good to work with people of complimentary skill sets. The areas you are weak in can be dealt with by your team mate. This will ultimately benefit your business.
Another thing you should keep in mind is that you are hiring an employee not an entrepreneur, so the way you think will be different from the way, the candidates think.
Check with references - It is always advisable to check with the references provided in the resume. A few minutes of good presentation during the interview cannot tell you all about the candidate that you need to know. But the reaction of the previous employer on hearing the candidates name might tell you a lot.
Hire attitude not skills –A software engineer is of no use to you unless he has the will to work. Do not go by the degrees and achievement mentioned in the resume or told by the candidate. Judge their attitude towards work. The kind of people that a start-up requires vis-à-vis the kind of benefits that it can give to employees are different from what big companies can do. Your employees need to be passionate about work and should have the enthusiasm to deal with the teething troubles of a start-up.