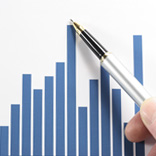 The finance minister (FM) Pranab Mukherjee did not earn accolades for his budget 2010 from the micro, small and medium enterprises of the nation in spite of allocating Rs 2,400 crore to the sector in Budget 2010.
The MSME sector which provides maximum employment, employing 60 million people, was hit hard by the global economic slowdown. Since the sector contributes about 40 per cent to India's overall exports, it is important for the economy. The micro and small entrepreneurs wanted the budget to be entrepreneur friendly. But the sector does seem to be a little disappointed about the FM's proposals.
Apart from raising the allocation for this sector by Rs 600 crore, that is from Rs 1,794 crore to Rs 2,400 crore for the year 2010-11 the fund corpus to the micro-finance system has been raised to Rs 400 crore from Rs 200 crore.
But the industry does not seem to be satisfied with the mere allocation of funds. Rajeev Karwal, Founder of Milagrow Knowledge Solutions, who reflects the views of the MSME sector says, "In our analysis the MSME sector clearly needed more regulatory support and budgets." Expressing disappointment he says, "It's another lost opportunity for MSMEs this year again."
The IT sector is also not very happy with the lack of adequate attention to promote the local manufacturing of IT hardware and to increase domestic consumption of PC. Mr. Ramesh A Vaswani, excecutive vice chairman, Intex Technologies (India) Ltd says, "I feel that the economy for inclusive growth not only requires inputs in agriculture and rural infrastructure but also in IT literacy and IT infrastructure." A lot of Indian SMEs are a part of the IT sector.
The budget also proposed to extend the interest subvention of 2 per cent for one more year for exports covering handicrafts, carpets, handlooms and SMEs. Earlier, the government had provided interest subvention of 2 per cent in pre-shipment export credit up to March 31, 2010 in certain sectors. This move has made the exporters in the MSME sector happy.
The limits for turnover above which accounts of small businesses need to be audited have been increased to Rs 60 lakh. Presently, this amount is Rs 40 lakh for businesses. For professionals the present amount of Rs 10 lakh has been increased to Rs 15 lakh. Limit of turnover for the purpose of presumptive taxation of small business has been enhanced to Rs 60 lakh.