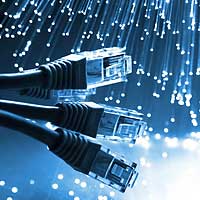 A Google-led study conducted in the year 2013 revealed that out of 30-35 million SMEs in India, only 8 million have the potential to do business via the Internet, that is 400,000 Indian SMEs are reaping the benefits of using the Internet medium to grow their businesses. Moreover, Boston Consulting (BCG) led study reported that 90 per cent of Indian SMEs have no access to the Internet. So this pitiable accessibility of the Internet among SMEs is attributed to high IT equipment and connection costs, lack of proper environment for electronic commerce, lack of "digital literacy", unavailability of spectrum for telecom companies and high costs of IT infrastructure.
The whole world today is aggressively moving towards digitisation that led to huge Internet penetration. So digital knowledge is something without which one cannot scale up productivity, effectiveness and efficiency in business operation. Govind Ramamurthy, CEO and MD, eScan, says, "As compared to their western counterparts, Indian SMEs are far behind in adapting to the ever changing web-based service management. SMEs need to fully utilise ICTs and web technologies."
If small businesses have to sustain in this very competitive world, it is very imperative for them to become familiar with the latest technological advancements. But there are lots of SMEs that still run their businesses with the legacy applications and technologies.
Shibu Paul, Regional Sales Director (India, ME and SEA), Array Networks, explains, "While the mobile density has gone above 75 per cent in India, its Internet density is still less than 15 per cent. It's very critical that SMEs should have an efficient, worthy and low cost connectivity to the Internet."
Benefitting SMEs
According to a study conducted by FICCI in 2013, the Internet makes a big impact on SMEs in India. The report revealed that web-enabled SMEs boasted 51 per cent higher revenues, 49 per cent more profit, and additional 7 per cent of customer bases than their offline-only counterparts. 
SMEs can reap huge benefits from the usage of Internet, all they need are the internet enabled devices, an Internet connection and basic digital knowledge to adopt the Internet. The Internet usage among SMEs helps them expand their business, enhance geographical reach, strengthen customer base and thereby definitely earn significant revenues. Besides, the Internet makes SMEs more aware about the activities of its competitors, SME-friendly policies and initiatives by the government.
Pankaj Jain, Director, ESET India, says, "The Internet will play a vital role in narrowing the gap between Indian SMEs' potential and their aspirations."
Today e-commerce is considered as one of the key tools for SMES to maximise sales as e-commerce applications enable SMEs to bring down the costs  involved in making payments, customer service, product display, inventory management and staff recruitment.
Manish Patil, Business Head, Ecommerce24, avers, "SMEs have recognised the importance of being present on marketplaces like Flipkart, Snapdeal and Amazon as this will enable them to overcome the limited local reach and sell their products to the masses across the nation."
He adds, "SMEs from insurance, technology B2B, IT Hardware, travel and tourism and media and entertainment extensively spend on online medium. The average online spends for technology B2B constitutes 43 per cent of their total marketing budget, while SMEs from IT hardware and travel and tourism spend 35 per cent and 31per cent respectively."
Moreover, the emergence of cloud computing in the last few years has created a history in the entire IT industry and has transformed the way how IT has been used earlier. It is the latest IT buzz word for small businesses as it offers plethora of benefits in terms of accessibility, flexibility, cost, energy consumption, competitiveness and disaster recovery.
Hyther Nizam, VP (Product Management), Zoho, elucidates, "The single most advantage of the Internet usage is the way SMEs consumes software. It would make sense to pay for the Internet (cloud) software for what they use rather than purchasing the software and installing it in-house. Cloud computing allows SMEs reduce their CapEX, OpEx and total cost of ownership."
Satya Prabhakar, CEO and Founder, Sulekha.com, says, "India is very far away from meeting its Internet penetration goals of 200 million by 2017 and 600 million by 2020. There are broadly two routes for growing the Internet penetration – to enhance the fixed line network or unleash the mobile Internet potential."
Increasing Internet Usage
With the increasing usage of smartphones, the accessibility of the Internet has become cost-effective. So it is very crucial for the government to play a key role in initiating business-friendly spectrum management policy to increase mobile broadband Internet penetration for SMEs.
Paul says, "With a great drive to enhance the Internet backbone in the country, connecting India with fiber and faster technologies like 4G can change the perception and usage of the Internet. SMEs should believe that they will be the key source of innovation for larger players."
The government of India values the potential of SMEs and its contribution towards national GDP, and thus emphasises on the policies that can promote the success of Internet-enabled SMEs. Moreover, the Micro, Small, and Medium Enterprises Development (MSMED) Act of 2006 initiated many programmes that offer computer related educations and vocational trainings to new entrepreneurs.