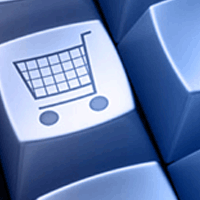 Handicrafts is the second largest occupation in India after agriculture, and for the longest time been acclaimed throughout the world for their aesthetic appeal and magnificence. There are about 20 million artisans in the country who provide entrepreneurs with a vast array of opportunities. The fact remains that collaborating with the artisans is a tedious process, but every venture has its challenges and this one is no different. E-commerce is one channel that is showing triple digit growth for businesses, and undoubtedly, will make this industry shine like never before.
While many small retail brands produce work that leaves an indelible impression on the buyer, the major issue they face is scalability and visibility throughout the country. Many amongst them have the ability to be the sought after brand, and many entrepreneurs are working dedicatedly to make this happen through e-commerce portal.
"The SME's are the untapped talent of India with great potential to deliver best-in-class products. Collaboration with them has only added value to in-depth lifestyle category products at Pepperfry," says Ashish Shah, Founder and COO, Pepperfry.com.
The brick to the villa
The stigma of feel, touch and buy has been successfully broken by many online portals. While fashion has taken the baton and has been contributing majorly to speed up the e-commerce sales, the upcoming entrant is handicrafts.
Pepperfry has around 2,700 listings of furniture alone, which are sourced from 35 small and medium suppliers from places like Jodhpur. "We have suppliers like a boutique shop in Greater Kailash in Delhi that is very popular in the area but does not get visibility otherwise. Our goal is to get such people online and give them global visibility. In turn, it provides us with great variety and in a position to provide good price to the customers," says Shah.
Craftsvilla.com is a marketplace that brings customers directly in touch with designers and artisans. Craftsvilla also resolves any customer complaints or queries regarding the product so as to safeguard the interests of the customer. "Our aim is to get the base level manufacturers and designers to the customers so that products can be sold at reasonable prices. We get good amount of sales for these brands and make them well known in the market," says Monica Gupta, Managing Director, Craftsvilla.com.
"In terms of percentage of sales, SMEs' contribution varies from 30 to 40 per cent. Currently, we are building our network of regional team across India which will work closely with these regional partners – educating them as to how they will get benefit if they list with us. We are employing sales team who will be working closely with these guys. We are very aggressive and believe that more SMEs will be listed with us. We get requests from around 1,000 merchants for enlisting, and with this business development team, I am sure we will get a very good assortment," says Amit Maheshwari, VP-Fashion Merchandising, Snapdeal.
The bright light
The present day Indian handicraft sector is the example of strong connection between the traditional designs and modern techniques. As the demand for Indian handicrafts have risen considerably over the past few years, the status of this sector has also upgraded.The handicrafts sector has made considerable contribution to the Indian economy via export and its importance can be judged with the increase in employment potential.
Uplifting handicrafts through online portals is beneficial for both buyers and sellers because it assists suppliers in creating new products and providing customers across the globe with the same. Websites act as useful sales brochures and a great way to attract more and more consumers.
As soon as a product is displayed on a website, the intermediaries get cut off immediately, thereby providing the consumers with a more affordable product. On the other hand, customers give feedback on the product purchased, hence enabling the producers to improvise accordingly. "We want to provide financial and marketing support to SMEs so that they can expand and become big brands and showcase their products at the global platform. To facilitate this we have started getting wholesale orders for them and provide them with design and pricing references," says Gupta.
The sailor's ride
While shopping online the buyer does not realie the work that goes on at the back end in partnering with the artisans. It is difficult to convince most of these artisans because lots of them have partnered with middlemen and it is indeed a tough task to bring them on the Internet platform.
The handicrafts space even today is very fragmented with a serious sourcing issue. No one knows the numbers of Indian market because there is no tracking of the same.
"In terms of the business model the biggest challenge we have faced is getting SMEs to match our pace. It requires a lot of commitment from the team, lots of training for the vendors, and lots of operational support for the vendors. Today, we are working with close to 700 suppliers that we have acquired over the past nine months. It takes a lot of effort from our side, it is really challenging. These are one time challenges but if you are able to build a large render base of such profiles then you have a formidable business." says Shah.
"SMEs lack the technical knowhow and are also facing manpower constraints. There are logistical issues because they do not have too many people or computers. These are the regular challenges when it comes to SMEs and we understand them and overcome it with empathy and regular handholding in certain issues. The entire process that we have built is very SME friendly. For example, we have videos around processes in different languages to enable verbal communication. The processes that we have built have taken into account the challenges and finally I feel it is all about continuously monitoring and working with them to keep improving. The good thing that we have seen is that people who have grown with us they have started investing in the back-end operation keeping in tune with the times. They see that investment in the backend there is a return," says Maheshwari.
Tomorrow's promise
India has seen 10 per cent jump in handicraft exports −497 million in August last year, market insiders are of the opinion that the industry will pick up pace. India is brimming with skilled talent and entrepreneurial ideas in small towns and rural India. The Internet has exposed them to various opportunities available to utilise their potential and e-commerce is one such platform for them. The glimpse of the future is booming with positivity and it is definitely here to stay.