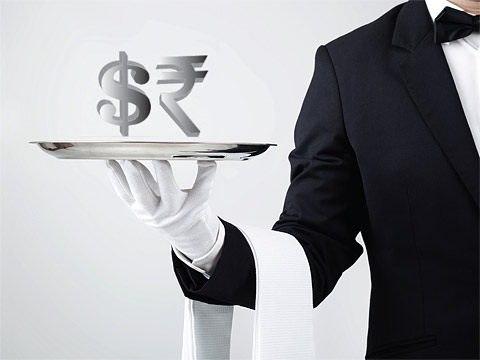 The fragmented restaurant market has emerged as a hot investment target. Experts opine that on the broader level, the behaviour of the Indian economy is not attracting investment in many sectors for the past three years. However, the food and beverage industry, which has demonstrated a consistent, if not phenomenal return, still continues to impress investors.
PE firms are increasingly lining up to invest in restaurant chains. Even though the restaurant chain market size is small, the funding is indicative of the growth prospect of the industry. In recent years, investment is flowing into both front-end (restaurants) and back-end (suppliers).
The Big Question: Why Restaurants?
Generally, investors look for a large market opportunity, the ability to scale the business within a short period (three-to-five years) and a very efficient management. "The industry in India is growing at 20-25 per cent unlike many other industries. It is the secular trend of people eating out that is driving the force," shares Abhishek Goenka, Vice President, India Value Fund Advisors.
Although we are far lower in eating out (one-tenth) as compared to developed nations like the US, it is the "discretionary spending whose level is going up, and therefore eating out is going to increase. The basic growth economics are in place for this industry, and thus it is alluring to investors," says Ashish Saxena, who is currently leading investments of TVS Capital in the F&B space and is also the CEO of TexMex Cuisine (Chilli's Grill and Bar) in West and South India.
Casual Dining Segment: A Sure Shot Winner
"In my opinion, fine dine space in India is very limited and the few who boast of being fine dines haven't even come close to scratching the segment's surface. The factors that fine dining restaurants have limited stores and are open in only major cities mars their prospects of becoming an investor's favourite," says Saxena.
Hemendra Mathur, Managing Director, SEAF Investment Advisors Pvt Ltd, puts forward his inclination towards casual dining restaurants into perspective, "The casual dining segment caters to major brands in the country like Smoke House Delli, Indigo Delli, Cafe Mangii and Barbeque Nation. Generally, the earning of a casual dining is three times more than the earnings of a QSR. Fine dining players, on the other hand, has to commensurate with the kind of positioning and a premium target audience; moreover, you are playing in a niche level with only a limited number of restaurants in the country. So, they are playing on a limited scale opportunity."
The QSRs are competing with the big brands like McDonald's, Domino's and Pizza Hut, which are financially strong. To match with their strength, QSRs operating out of the country need significant management depth and a lot of standardisation in the procedures. Their main competitors, street-side vendors, can kill them in prices. Moreover, it is difficult to sustain losses for a decent amount of time. "So our preference at TVS is towards casual dining sector where you attain immediate profitability – You reach break-even in the first year and start generating cash flow for returning the capital," says Saxena. Thus, it is the scalability issue in fine dining segment and the competition with major International brands in QSRs that keep the casual dining segment at the top of investors' radar.
How Beneficial is the PE Route for Restaurateurs?
Regardless of the growth path restaurateurs choose – doing it alone or by collaboration – they need funding to power their growth. "If you are looking for capital and dealing with one individual or one entity you get that from PE. At the same time, you get the value in terms of expertise. Many a time, when you are regional and you want to go national, PE is the best route to choose from," says Saxena.
To expand their businesses, restaurateurs seek funds from various sources, which are mainly PE and retail investors through an IPO. "The promoters are averse to PE. They feel that the PE investor would sit on their heads. Seventy per cent of investments at SEAF Investment Advisors are 'controlled investments'. We bring specialisation and best practices with regard to processes and systems, banking relations, further funding, etc. Having foreign partners and partners in different geographies also give the restaurateur the much needed value addition," says Mathur.
So, advisors bring best practices of around the world to the table of restaurant owners. This is by far one of the advantages that a PE firms bring with them.
Mathur adds an afterthought: "As an investor, when I invest in a restaurant chain, I would keep all parameters in three buckets, the first is backend economics, unit economics and scalability."