Forecasting Industry Trends(2011-2012) Series 1
A peek into the overall performance of the Indian Industry as a whole.
Tags: industry, automobile
BY Think Tanks | Feb 22, 2011 comments ( 0 ) |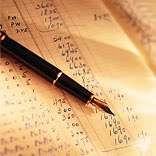 We are inching towards the end of this year and the industries have already started to roll out their future projections based on the last quarter results- A peek into the performance of the Indian Industry as a whole.
Indian Steel Industry
The stable Industry is expected to see an increase in domestic steel demand during the year due to growth in automobiles, white goods and construction sectors.
The agency expects steel prices to increase in 2011 from current level due to cost push and robust domestic demand.
Fitch notes that the Indian government's proposed amendment to mining and mineral act for making it obligatory for mining companies to share 26% of the net profit with the displaced population will adversely impact steel producers' profitability. However, by making displaced people stakeholders in the project, land acquisition may become easier and steel producers may be able to get faster access to captive raw materials.
Companies to check for: SAIL, Bhushan Steel and JSW. Tata Steel is balancing itself in Europe and domestic market.
Conclusion: The expected growth in automobiles, white goods and construction sectors will have a consequent acceleration in the demand of the metal, increasing it to 9 % in two years from current rate of 7 %.
Indian Aluminum Industry
Visiongain's analysis has concluded that the global value of the aluminum industry will reach $99.9bn in 2011 and will shortly break the $100bn barrier.
The Aluminium Market Analysis, Financials and Forecasting 2011-2016 report examines the scope of growth available in the aluminum industry along with the drivers of this growth such as developments related to the changing demographics of the world population, developing infrastructure, emerging economies, rising GDPs, the reformation in laws and regulations, and their impact on the aluminum industry.
There will be an increase in the price of aluminum and in its growth opening bright prospects ahead for all aluminium traders including the top guns: Nalco, Hindalco and Vedanta's Balco.
Conclusion: Over the last two years, the Industry suffered lags( gap between sales and operating margin) but in the current year it evened out showing mediocre performance.
Indian Automobiles Industry
Sale of two wheelers and cars showed an upward trend in the last quarter. Auto sales in January soared 26% and Maruti Suzuki sales surged 14.7% in the month.
Auto sales increased to 184,332 cars according to the data released by the Society of Indian Automobile Manufacturers today.Maruti Suzuki January sales increased 14.7% and Tata Motors sales increased 15% and Mahindra & Mahindra sales surged 22%. Trucks and buses sales in the month rose 12.6% to 60,753 units.
Conclusion: There is a need for fresh government funded projects and a stable capex cycle. Fears of higher interest rates and rising prices have auto makers worried and sales growth is expected to slow down to 15% in the current year. Except for Tata Motors(which has consolidated P/E), other major auto players need to trade at a reasonable value.
Indian Pharmaceutical Industry
In terms of the global market, India currently holds a modest 1-2% share, but it has been growing at approximately 10% per year. India gained its foothold on the global scene with its innovatively-engineered generic drugs and active pharmaceutical ingredients (API), and it is now seeking to become a major player in outsourced clinical research as well as contract manufacturing and research.
Conclusion: Cipla, Jubilant Lifesciences and Dishman continued to report dismal performance. Strong rupee is a threat to the Industry as export suffered with rupee appreciation. Dr Reddy's , Sun farma and Glaxo Smithkline pharmaceuticals are likely to post a good performance in the coming months. The industry is likely to post a GDP growth of 9.2 % in FY 2011 & 11% in 2012.
(Analysis by Seema Seth and Aadeetya Sriram)