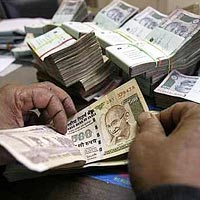 A confidence survey was made by Deloitte & Touche LLP and the National Venture Capital Association between May and June 2013. They queried 403 General Partners across the world with assets ranging from less than $50 million to more than $10 billion. 
The report shows that the Indian investors remain more optimistic to invest in the global economy. Among the 13 countries surveyed, Indian investors' confidence in the home economy ranks at sixth position. Japan holds the first position in the survey.
Indian investors' confidence in the home economy has shown a good increase as the country ranked number nine in the 2011-2012 survey.
Confidence levels were scaled from one to five, with a score of five representing the most confidence. The venture capital associations from several countries were selected for the survey and their views on the report.
Confidence of Indian Investors
However, the confidence of the Indian investors remains same in the global and domestic investment both. Rajiv Sundar, Senior Director, Deloitte, India, says, "India has displayed a diversion from this global trend in recent years and seems to be equally confident in both domestic and global markets."
In terms of raising funds, the industry is less interested in raising funds from the domestic investors in India whereas it is more hopeful about raising funds from global limited partners for India specific investments.
"India continues to be a most favoured destination amongst the emerging economies for private equity and venture capital allocations by the institutional investors. Macros are a concern but private equity and venture capital takes a long term view and a micro perspective on investments. India still offers great investment opportunities," says Mahendra Swarup, President, Indian Venture Capital Association.
The Indian and US investors' levels of intent to invest in India are 3.72 and 2.8 respectively. When compared to Chinese and US investors' levels of 3.63 and 3.05 respectively for their investments in China, it can be concluded that Indian investors' confidence in the economy vis-à-vis China is not getting appropriately translated into actual investment by either the domestic or the foreign investors.
Sector-wise Confidence of Investors
The sector-wise part of the survey showed that technology sector, mobility, cloud and new media or social networking segments seek more significant, although expected high interest from Indian investors.
Market survey suggests that with respect to mobility, growth will be derived more from application development than from actual mobile communications powered by telecommunication companies.
Growth in the cloud and new media/social networking segments, on the other hand, is expected to come from increased investment by small medium businesses and a stronger support from the venture capital investment community.
The survey concluded that Industries such as consumer business and healthcare and life sciences also gathered high levels of confidence in 2012 and 2013, suggesting that growth in these sectors will continue for the foreseeable future.
However, a general pattern amongst investors both globally and domestically seems to indicate increased pessimism towards clean tech, semiconductors and telecommunications.
Thus, India has gained number six position in the category of home investors' confidence in the home economy. India was at number nine in last year. This means that Indian investors are keeping the domestic market at the same confidence level in comparison with the global market.