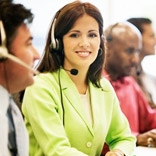 Entrepreneurs are now just a phone call away from getting assistance from the government towards helping them in setting up their own business venture. Prime Minister, Dr Manmohan Singh inaugurated a call centre 'Udyami Helpline' which will provide all the relevant information and details to the interested entrepreneurs regarding the scope of the business operations they may want to venture into, loan facilities, government schemes and other modalities towards setting of small units.
Services to be offered under this initiative
With this toll free number 1800-180-6763 coming into existence, the government primarily aims to serve the needs of the entrepreneurs who face problems on a wide range of issues which include – Credit availability, Technology, Marketing, various MSME schemes and other important subjects through a single point facility. This will further strengthen the reach of the government all across the country.
How will the entrepreneurs benefit
"If this service is properly implemented by the concerned authorities, then it will come as a huge boost for the entrepreneurs especially for those who are planning to start their own venture", says Mr. Prashant Lingam, of Bamboo House India, a start-up company which has innovated the concept of using bamboo as an alternative to wood, steel, iron & plastic in the country.
Needs strong countrywide Promotion
"This initiative should be promoted strongly in our country, so people especially the entrepreneurs are aware about this new facility and can avail the services. There are people who eagerly want to start their own venture and want government support", Mr. Lingam says.
Availability of the service
The services are available on this number between 6 am in the morning to 10 pm in the night everyday all throughout the year including Sundays and Holidays. The facility that would be available in both the languages – English and Hindi would also help in registering complaints and grievances with various Central and State Government agencies dealing with MSMEs, including banks.
The Micro, Small and Medium Enterprises (MSME) sector contributes significantly to the manufacturing output, employment and exports. It is estimated that in terms of value, this sector accounts for about 45 per cent of the manufacturing output and 40 percent of the total exports of the country.
Technology is a key step forward to strengthen the growth of this sector and this stride is a positive movement to boost its growth.