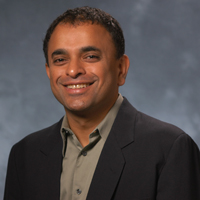 Pradeep Tagare
Investment Director, Intel Capital
In an interaction with Entrepreneur India, Pradeep Tagare, Investment Director, Intel Capital shares insights about its incubation model for start-ups:
What is the current traction of the corporate venture capital (CVC) in India among start-ups?
Between Intel Capital and other CVC's, there is huge traction in the start-up community. We have a long history with the start-up industry in India, and with the innovation that is being created in India, we are seeing a lot more start-ups approaching us to help identify their market scope as well as add value to their business.
To what extent, the CVC has managed to scale up the start-ups business models?
CVC lends credibility and offers go-to-market programs that help start-ups scale quickly. We have seen this happen in India. Entrepreneurial personality, experience and the management team contribute towards the execution and success of the project, since the VC's role is to help guide the team towards the right path.
How big is the CVC community in India? What are crucial factors that drive the CVC trend?
We do not have the exact figure of the market value, but from the trends that we are seeing, the market is going to only grow further. Going forward in 2014, we feel that analytics and cloud will be important sectors, along with the Internet of Things and Wearable Technology. The entrepreneur eco-system is becoming more developed. Rise of internet based applications such as cloud and mobile in India is aiding their growth along with tech penetration across the country.
How CVC model exactly works? What are the norms that you follow while investing in start-ups?
The CVC is like a VC/PE fund. In addition to all the due diligence around financials, CVC focuses on strategic attractiveness of the deal. Even if a deal is financially attractive, we may not go ahead with the deal if it is not strategically aligned with our business strategy.
What is your initial investment range for the start-ups? What are your target sectors that you seek to invest in?
Intel Capital is stage and size agnostic. We focus on helping entrepreneurs scale from start-up to global corporation through our tech expertise, brand capital and through our global network via our business development programs. Intel Capital help entrepreneurs build lasting success in the technology eco-system. Our areas of interest include sectors such as Cloud Computing, Internet of Things, Wearable Technology, Security, etc.
What is the number of companies that you have invested in till now? Please mention the amount of funds also?
We have invested more than $330 million in over 100 companies across 10 cities in India. As a practice, we do not share individual fund data.
Can you give a snapshot of your exit policy?
Like all VC investors, we expect returns in 5-7 years. However, because of the CVC structure (investing off the balance sheet instead of from a fund structure with external LPs), we have the ability to hold on for a longer period if required.
What are you future plans in terms of investing in more start-ups?
We continue to evaluate deals in our areas of interest. As a stage agnostic investor, we work with companies of virtually every size across a wide range of technologies as our emphasis is on building various technology eco-system. Our mission is to invest across the broad spectrum of technology innovation to encourage the creation of the technologies of tomorrow.