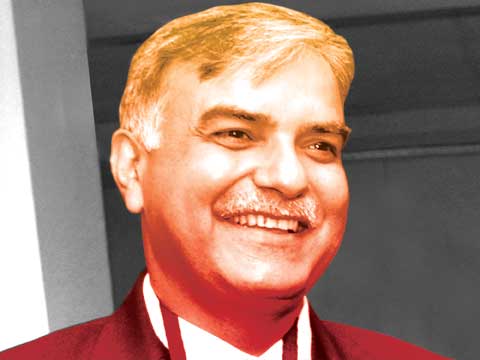 Last year, the government allocated Rs 200 crore towards forming a VC fund to provide concessional finance for entrepreneurs belonging to Scheduled Caste (SC). This government-controlled fund has been launched now with IFCI Venture Capital Funds (IVCF) acting as the sponsor. Shivendra Tomar, MD, IVCF, shares the fund's philosophy and investment aspects in a chat with Entrepreneur.
Tell us about IVCF and funds under its management.
IVCF is a pioneer VC fund management company since 1975. Although we are a subsidiary of Industrial Finance Corporation of India (IFCI), IVCF works independently managing VC and PE funds. The main objective of IVCF is to support and push entrepreneurship by offering start-up finance.
Currently, there are three funds having combined corpus of Rs 508 crore that are fully invested, first is Green India venture Fund focusing on Clean Development Mechanism projects to encourage the use of natural and renewable energy resources, second is India Automotive Component Manufactures Private Equity Fund primarily for automotive component sector, and third is India Enterprise Development Fund to invest in knowledge-based projects.
What was the need for setting up a separate VC fund for SC businesses?
The prime motive to introduce this fund is to help entrepreneurs belonging to deprived classes who don't have sufficient opportunities to start their businesses. It will support them to set up their small businesses, including manufacturing activities, or will help grow already set up businesses. But these existing businesses aren't quite organised. So from government's perspective, SC entrepreneurs will be able to give their businesses a formal structure through this fund.
Share some numbers related to dalit entrepreneurs in India and newly launched VC fund for SCs.

In terms of the market, as per estimates there are 1,000 dalit entrepreneurs having combined business turnover of around $60 billion; out of which, around 50 companies have the turnover of Rs 10 crore or above. This fund will be sector agnostic with a corpus of Rs 250 crore with the contribution of Rs 200 crore by the government and Rs 50 crore by IFCI. The government had even mentioned in the earlier budget that they might consider supplementing the fund corpus every year with an equal, more or less amount.

What will be the fund duration and investment window and limit?
It is a 10-year-long fund with two years provision of extension. The investment window will ideally be of six years, but if an investment is made in a company in the fifth year of the fund then the window will only be of five years. We are looking to invest between Rs 50 lakh and Rs 15 crore. On the other hand, the exits will be either through payments out of operations, buy back, redemptions by the promoter, company or strategic investors.
The investments will be through equity and equity-linked debt instruments. Equity investment will be targeted to fetch around 15 per cent internal rate of return (IRR). Alternatively, equity-linked debt instruments will be aimed towards 10 per cent IRR for those who don't want to dilute much equity as 10 per cent interest rate is very attractive in comparison to what other financial institutions, including banks charge.
Throw some light on the selection process.
Given that the data of formally organised  businesses of dalit entrepreneurs is limited, the criteria of choosing is also different. Any dalit entrepreneur doing business for the past one year from the date of applying for the fund will be eligible. Also the promoter needs to have at least 60 per cent of the company's shareholding as well as management control as precursor to raise capital from IVCF.
How do government-controlled funds differ from private venture funds?
The private VC funds will never settle for just 10 or 15 per cent return on its investments. They will look for more promising sectors, while government-sponsored funds will have a long-term perspective and a social welfare approach. Also raising funds from private players may take anywhere between 6-10 months but through IVCF, it could be as quick as a month or two months time, post required paperwork is done.
Are you planning to launch new funds?
We are contemplating to set up two more funds called Green India Venture Fund 2 and SME Fund. SME fund will be looking at opportunities in manufacturing in sectors like pharma, agro-based businesses and energy efficient devices. The tenure will be for 10 years and the target corpus will be Rs 500 crore for both funds. Probably by March this year, we will start raising money for these funds from banks, financial institutions, insurance companies, endowment funds, etc.