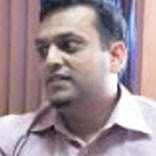 Realising that software marketing was low in India; Vikas Kumar embarked on a mission to creating visibility for the Indian Software. In a candid chat, we get up, close and personal with Vikas Kumar.
SS: Tell me about yourself, what was your previous profession and how did you think of coming into this business?
VK: I come with an experience of 13 years having worked for 2 years in Infosys and post that successfully exited from Brainvisa Technologies Pvt Ltd.
Realising that the company was having a hard time themselves whenever they had to buy a software, I spent some time studying Indian Software Industry and found that there were more than 2000 software products in India mainly developed in Tier II and Tier III cities but not visible to the world. I analysed many of these products and found them really good and worth buying. The manufacturers were not able to market them properly, sensing the huge opportunity, I starting living with this idea till I actually exited Brainvisa.
It was important to create visibility for all Indian Software products as these were good products and a consolidation of all these products could help the buyer take an informed decision with all variety available.
SS: What role did your family play in terms of supporting you?
VK: My family has always motivated me and encouraged me to keep trying. They have always backed me wherever needed.
SS: What is your company's full name and what is your product range?
VK: 100crores is a portal under IP Solutions LLP formed by four people ( Vikas Kumar,Sujit Karpe,Amit Mishra , Pooja Kumar)
100crores.in <http://100crores.in/>  is a marketplace for Indian Software products and India focused products. It focuses exclusively on software products from all over the world which can be used by Indian buyers.
100crores offers an online and offline platform where Indians can Search, Enquire, Purchase, Consult, about Software Products.
To SMEs and buyers 100Crores offers a structured platform where he can search, enquire, evaluate and purchase Indian Software products. Unlike any other platform, 100Crores provides a hand holding mechanism and actually helps the buyer from enquiry to actual purchase.
Our Mission is " To allow Indian freelancers, SOHO, SME and entrepreneurs to Search, Enquire, Purchase, Consult Software ". We want the software purchase to be a hassle free process for Indians
To Product vendors, 100Crores provides an offline and online platform to help them in sales and marketing. 100Crores helps product companies from lead generation to conversion, from contact to closure.
The name 100Crores indicates the population of India implying that these products are for Indian buyers.
SS: How did you fund the business initially?
VK: The business is funded initially by all four partners contributing an equal amount - hence self funded
SS: What challenges did you face in establishing your business?  
VK: Actually we have hardly any challenges. Since we are a marketing platform and not a product directory, companies see value in is and are quite open to working with us. We offer them huge cost saving in terms of marketing and a much greater than they enjoy currently.
SS: What is your team size and what challenges did you face in putting your team together, how was the experience of hiring the first employees?
VK: Our team size is of 4 partners, 3 people dedicated on sales and business development,1 person dedicated to marketing.
SS: What is your product's USP?
VK: 100Crores is not a listing site. It is a marketing platform which helps Product companies to create and sell better quality products on one hand and handholds SMEs to select the right software for their business. This is first of its kind of platform dedicated to marketing for Software Products.
100Crores will be an exhaustive platform of each and every single product. We expect to cover over 10000 products in the next three years.
From the perspective of the buyer the platform does not inform but actually helps him in taking a decision and making a purchase. The focus is not on clicks but on closure.
SS: What is your marketing strategy?
VK: Our marketing strategy is now to get 100crores popular and known to millions of Indians who need to buy any software product through us.
We would be active in all upcoming events, exhibitions and trade shows to make ourselves visible . We would also take help of media for the same.
SS: How are you planning to scale up your business?
VK: Currently we are focussing on the Indian Market in terms of the "buyers space" , next level will be to target "ASIA" as a whole.
SS: What is the price range?
VK: Price range varies from product to product . We do not charge the buyer anything directly but charge the seller a fixed amount for lead generation or revenue percentage for conversion.
SS: What is your turnover like?
VK: We have just launched on 1st April and are still working on promoting ourselves.
SS: Where do you see your products 5 years from now?
VK: 5 years from now we see ourselves as Asia's largest platform to buy software products from.