New angle to record keeping
Sunil Mahajan, Co-Founder & CEO, Kleeto is a true entrepreneur at heart and an innovator in mind. His maiden venture has taken off with great momentum, and has gained accords for the new concept it is based on. His reason to start out on his own is gover
Tags: internet business
BY Archana Pareek | March 29, 2011 | COMMENTS ( 0 ) |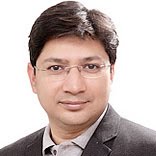 Sunil Mahajan
CEO and Co-Founder,
Sunil Mahajan, Co-Founder & CEO, Kleeto is a true entrepreneur at heart and an innovator in mind. His maiden venture has taken off with great momentum, and has gained accords for the new concept it is based on. His reason to start out on his own is governed by a simple thumb rule, he believes that there are certain ideas which one can't implement while living corporate life. One has to have the true belief in it and the only choice to convert it to reality is to convert yourself into an entrepreneur.
Archana Pareek (AP): Tell us about your company? How did the company come into existence?
Sunil Mahajan(SM): Kleeto was conceptualized in March '2010. There is so much of information we manage in our lives in paper and digital form that we struggle to retrieve when we need information. We either lose money or opportunity when we can't find paper/information or time as either we misplace it or lose it. Idea of Kleeto started with some personal experiences related to common man's everyday life. The work had started on Kleeto in May' 2010 but we finally launched our services December' 2010.
AP: What is your business model all about?
SM: Kleeto is offered to consumers on annual subscription basis where customer pays once a year and is entitled to store X physical documents and Y digital documents, and N times in a year documents can be picked and delivered free of charge to user home/office address – based on package customer chooses to buy. We are also looking at other revenue models but subscription is primary revenue source we have. Similarly, we will have annual contracts with SMBs and corporate to store and access their documents with Kleeto. The group will be launching its corporate services in June-July, 2011 by the name of "Kleeto-HR and Kleeto-SMB."
AP: How has the company grown under your able guidance? What has been your strategy to bring it to this level since inception?
SM: We have done very well in last 10 months or so – from concept stage to creation stage and then to launch stage and finally to paid customers – it all happened very-very fast. Kleeto as a team has done great since its inception. From the very beginning we decided that we will outsource whatever is not core to us and can be done better by partners – that helped company reach this stage so early.
AP: Are you giving any scheme to your consumers/ client base? Or do you have an association /partnership with any other company? Kindly elaborate.
SM: Kleeto, one of the pioneers in the paper management arena has unleashed a new limited period trial offer called 'Kleeto Experience' to expand its portfolio and reach out to its target audience comprising of young urban professionals in the age group of 25-45. To sign up for the 'Kleeto Experience' users can visit:https://www.kleeto.in/Packages_and_SignUp and register for the service. On confirmation users can store up to 100 documents in physical form and avail digital storage of up to 500 documents. They can also request for pick-up of documents for a maximum of 12 times during the three month period for a nominal fees of just INR 200 only. Users who wish to continue their subscription can choose either from 'Kleeto-Base' or 'Kleeto –Premium' packages that offer higher storage facilities for a longer duration.
This will help people who are hesitant to commit one year of subscription to service, to first experience it and then subscribe to full service pack. It will also help us to take consumers on board for three months and let them experience the enormous convenience and benefits of this incredible service."
We have tied up with few corporates for Kleeto bulk deal where they purchase Kleeto service in bulk for employees as welfare scheme. We are also working with universities to manage their records. In parallel, we are running multiple pilots with corporate clients to manage their records. We have also tied up with Bharti Foundation.
AP: What is your take on Private equity and Venture capital investment as funding options in case you look out to expand your business operations?
SM: Company was funded by Angel investors and investment from promoters. We will soon be looking for expansion – expansion in terms of reaching more geographical locations and also medium through which we would like to reach more and more people. We would be happy to meet investors who can help us connect with our channels (consumer service provides) to reach larger volumes.
AP: How did you develop your first team (of employees)? What were the challenges you faced?
SM: We were fortunate enough to get few early employees with right skills and in parallel we signed up partners who helped us to launch the stage very fast. Building team for startup company and that too for a concept which has not happened before is tough but we could excite people to look for future prospects and take pride in building something completely new and not work in routine jobs.
AP: What is the biggest challenge you have faced so far while operating in this sector in India?
SM: Biggest issue with Kleeto is trust of common man on Kleeto – we started reaching people on one-o-one basis to spread the awareness about possibility of record management for consumers. Early customers will get us to more through word of mouth channel. Another issue is awareness, that common man is surrounded with lots of paper / information and which is randomly needed within limited time – they have to organize that information (with Kleeto) so that they do not lose money or opportunity related to particular information.
AP: What have been the key marketing and brand building strategies for your business and how do you define your USP?
SM: Earlier, customers will get us to more through word of mouth. Then we started reaching people through corporate roadshows where we get an opportunity to interact and make people aware of possibility of record management by 3rd party. We are also working on corporate bulk deals and few other corporate level proposals where corporates participate and make Kleeto available to employees as welfare scheme. In parallel we are working with few service providers to channel Kleeto through service providers who offer services which generate critical papers or require papers from consumers at different times. Our service is unique and there is no parallel to it.
AP: What is your growth plan for the company? Do you plan to diversify or integrate your functions?
SM: We will grow 3 ways – our one-o-one marketing will continue where Kleeto will attract people directly to buy services from Kleeto. We will work with corporates to position Kleeto for their employees – this will result in bulk deals. Thirdly we will work with consumer service providers to offer Kleeto through their channels as a supplementary service or co-branded offer.
In parallel, Kleeto is looking at handling HR records with corporate segment and handling complete record management for SMB segment.
AP: Do you gauge scope for further growth in the sector you are operating in?
SM: Record management business is old but it's being offered to corporate segment only – mostly record management services involve storage services only. We have entered consumer and SMB segment which is completely untapped – given that volume of information consumer receives these days (in paper or digital form) and volume of information SMB generates – which by the way is growing every year – they need help. This space is surely going to grow and will provide opportunities to lot of existing and new companies to get into this space.
AP: What is your word of advice for today's entrepreneurs who would like to enter into this Industry?
SM: It's fun – more you get into it more you enjoy. There is nothing better than being your own boss. Importance of quick decisions, long term view with short term execution is must. Keep people who trusted you, happy – it will pay. This industry is new and will take shape over a period of time. There are no structural elements that can be tapped easily – let's wait and see how it takes shape for future.