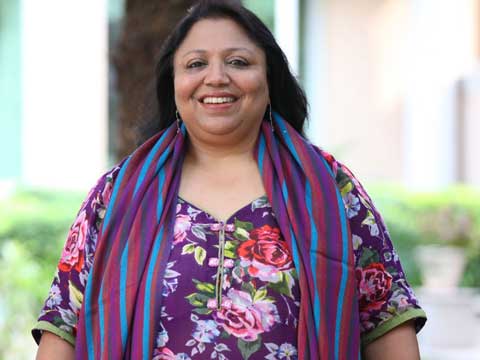 Ashish Garg, an Education Futurist and Founder & CEO of Discover Tomorrow Campaign, studies and identifies new and emerging trends in the education industry. In conversation with Entrepreneur India, Garg shares her views on how the future of education sector in India will look like.

Brief us about Discover Tomorrow.

'Discover Tomorrow' is a first of its kind campaign promoting 'Future of learning' in K-12 schools. The campaign is set with the objective of complementing schools in preparing students for a life tomorrow at college, careers and citizenry. The campaign is predicated on Discover Tomorrow Trend Compendium 2020, which studies most respected global media and research from Economist, World Economic Forum, EY, and Bain and Company amongst others and identifies the most pertinent global trends that are impacting K-12 education and the resultant opportunities and challenges it presents for schools and school leaders in the next 3-5 years time frame.
How do you see the education sector shaping up in the course ahead?

The education sector in India is witnessing a huge momentum. The K-12 school segment covers the largest section of our population and is currently valued at $44 billion and expected to reach $144 billion by 2020. But the new entrants to keep a watch on are:
The online education segment - 'Digitally Mediated' learning, using technology to provide equity of access to quality education
The ancillary education segment - 'Out of Classroom' learning, using real time, real life experiences to enhance learning
They are both growing at 15 per cent riding on high demand, but expect them to triple within the next 5 years. These are the two segments to look out for. Ideally, we should see a huge surge here.
What are global trends that are impacting K-12 Education?

Simply being relevant for today is no longer enough, school education must prepare students for tomorrow. Discover Tomorrow has identified six mega trends that schools must incorporate in their learning agenda today to prepare students for the future.
1. Changing Demographics
2. Challenge of Climate Change
3. Globalization and Future Markets
4. Technology and Innovation
5. Global Knowledge Society
6. Sharing Global Responsibility
What according to you are the major issues that are plaguing the sector, which need to be addressed immediately?
There is an urgent need to stop attempting to fortify the traditional school set up across the board. The data is out there, 12 years of school education in India does not prepare a child for an entry level job, and does not give them the skills to earn a basic livelihood or go in for quality higher education. Instead it pushes people to the cities where they struggle for low cost jobs. City schools fare no better, except for a handful few, most schools simply service the lowest rung of the talent pyramid.
The MHRD, state deparment of education, school boards, school managements and educationists have to rethink 'the school' and create a powerful 'new generative' of innovative ideas and thoughts. The school has to become a 'life affirming institution' which is relevant for today and tomorrow. We have to rethink what students can be in the future.
We need a national vision for K-12 education, which incorporates the changing demands on education across the urban-rural divide and economic strata.
What is the role of technology in K-12 education and how fruitful it is?
The benefits of technology in education are numerous. Internet has made educational content easily available. Google has an amazing education platform and so do many others. Most of the teaching tools are now web-based and free, content too is free and easy to use. At Discover Tomorrow, we encourage educators to create collaborative communities and share their experiences.
School administrators need to choose devices that are near invisible so that the focus remains on the teaching and learning, not the technology.
On the flip side, there are the ill effects. Today only about 10-15 per cent of the world's total information is online; consider the implications when almost 50 per cent of the world's information and almost 5 billion of the world's total population will be online? Cyber ethics, learning to respect and acknowledge other's work and teaching students to discern information from wisdom will become desired behaviours. Digital Obesity and Cyber Bullying are already alarming issues that every school counsellor has to deal with.
How Discover Tomorrow plans to resolve the existing challenges & pave the way for a better future?
'Discover Tomorrow' is a confluence of the most progressive school leaders across India, Middle-East and Africa. These workshops use a top down approach to induce behavioural change in the school system, deliberate upon the most pertinent global trends that are impacting K-12 education and the resultant opportunities and challenges it presents for schools and school leaders in the next 3-5 year time frame. The workshops serve as a future road map for school leaders to effectively navigate complex challenges as they script a new chapter in the ongoing transformation of their school.
What is the role of policies and new age tools in future path of learning?
While the tactical benefits of new age tools are well known but we tend to overlook the behavioral changes, i.e. the way society is changing and why public policy will no longer be made for the people, but by the people.
The next level of economic development will come from the innovation economy which follows quick on the heels of the knowledge economy. The innovation economy will not be induced by large corporations, the sensex or even the governments. It must be created for ourselves as a social movement and new age tools specially the internet and cloud computing will play a pivotal role in creating the next economic paradigm.
How important it is to incorporate skill development in K-12 education?
Skill development is a must for every high school student. High School Internships can provide real time experiential learning to students. The MHRD has made note of this but it will be important to reform the Apprenticeship Act to include high school students.
Life spans are on the rise and retiring at 65 will be a thing of the past. A recent survey says that all Asians will need to add 11 years to their work life for our economies to be sustained. Meanwhile, the combined buying power of the middle class by 2030 will cross $56 trillion and 80 per cent of that will come from Asia.
All this means a huge economic surge for Asia. For India to secure its share in the global growth story, we must produce youth that are skilled in new age industry sectors. Skilling like education must prepare students on future enterprises, using advanced technology and management systems. Again, these skills have to be consistently updated to match the needs of an ever evolving global economy.
Highlight the importance of entrepreneurship in higher education?
In the next 5 years, there will be more students graduating than ever before since the history of humankind. Jobs will be scarce. We have to encourage our students to THINK, so that they can apply imagination to technology and create intelligent solutions for the society much in the same way as Steve Jobs and Thomas Edison. Entrepreneurship & innovation will be the two most coveted skills. Age, nationality and educational qualifications will no longer be a deciding factor.
18 year old Michael Sayman, a high school student, becoming the CEO of Facebook is only one of the many examples. The fast growing e-commerce platforms, the start-up initiatives in almost every field and the booming ed-tech sector in India are examples of entrepreneurship by young college graduates.
'Real time' experiences for high school students should become an integral part of every high school curriculum and must be supported by the ministry and school boards.
How was your journey so far and what are your future plans?
Discover Tomorrow has been on a very exciting journey. Influencing mindset and behavioral change is both challenging and engaging and the need to inspire schools to change has been compelling.