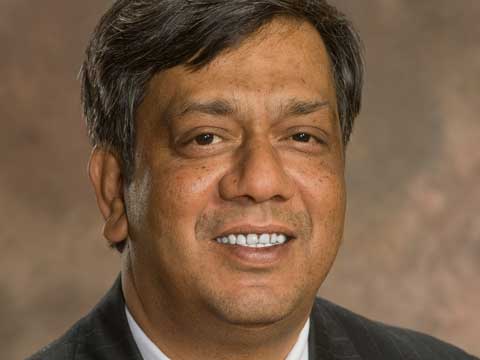 The major reasons why Indian schools have high dropout rate is due to non- availability of infrastructure, adequate number of competent and talented teachers. Hughes Global Education has found out the solution to overcome this issue by imparting education through technology-enabled interactive learning. In a conversation with Entrepreneur India, Partho Banerjee, Director, Hughes Global Education, shares his view on the changing times of education sector and how does the future look to be.

Kindly brief us about Hughes Global Education.

Hughes global education is about 12 year old and we started this whole activity of taking premium education to the remote areas of the country using satellite as a technology. Over the last seven-eight years, it has established itself very strongly in the marketplace as a brand and as well as very effective and alternate means of imparting higher education.
Highlight the importance of technology in education sector?

I think technology plays a very extensive role in every sector – whether it is education, healthcare or agriculture. That's what we have been trying to achieve – use evolved and deployed technology in most of these upcoming economy and social sector. Education is one of the major initiatives of ours.
Being one of players dealing in technology education, what all changes have you witnessed over the decade in education sector?
When we started in 2002, we did faced difficulty in terms of various institutes not accepting technology as a medium for imparting education, especially the top business schools and even technical schools Like IITs. So the initial five years were bit difficult, not from the student side, but more from the institutes' side. But once it settled, it took off very rapidly.
What is your geographical expansion in India and where do you see yourself in next five years?

We are currently close to about 80 cities and towns across the country. We had also established classroom in Middle East. We feel that in India, we are still not having adequate coverage in terms of our presence in many cities and towns. I think, we should be doubling our presence in the next three years in the country itself.

What are the challenges related to onsite learning?
The two major challenges in onsite learning are the adaptability of the students to take up technology-based education and the areas where laboratory work or field work is involved.
Kindly brief me about your business and revenue model.
There are three major players in this business – institutes, content provider and the infrastructure & classroom that are built across the country. So, we share the business among three of us based on different qualification and specification depending upon the type of programmes. So, students pay to us and we share the revenue among us.
With the new Govt initiative, do you witness a surge in demand of online education in the market?
It is going to surge in demand because education and some of the basic training level, skill development, on which government is focussing to digitalize India in onsite learning, will penetrate in near future.
What is the contribution of your organization towards Corporate Social Responsibility (CSR)?

2 per cent of the profit is ploughed back into CSR. We are a profitable company, so we have taken up two distinct areas – health and hygiene like building toilets in government schools.