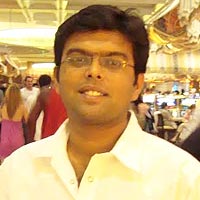 Mehul Jobanputra
CEO & Co-Founder, Cuelinks.com
Mehul Jobanputra, CEO and Co-Founder, Cuelinks.com, shares more about the platform and the Indian affiliate marketing sector in an exclusive chat with SMEntrepreneur.
How did you start Cuelinks.com?
We accidentally started with our first product DesiDime.com, to understand e-commerce market in India. As DesiDime, India's first Online shopping community, showed growth, we started facing many problems with affiliate marketing. In 2010, affiliate marketing was at an extremely nascent stage in India and most of the e-commerce players did not even know about affiliate marketing channel. We, as one of the biggest publishers, started facing many problems with managing affiliate links and co-coordinating with increasing e-commerce merchants in India. We realised that other smaller publishers were also facing a similar issue and that was how Cuelinks.com came into existence.
What is CueLinks' business model?
It's a pretty straight-forward revenue model. We help publishers drive sales/leads to merchants, who in turn, pay CueLinks a revenue share that can range from 10 per cent of cart value to a fixed commission fee of Rs 250 per sale. We share 75 per cent of the revenue back with publishers.
What do you aim to achieve through Cuelinks.com?
We aim to be one of the leading content monetisation platforms globally. With cueeLinks.com, we want bloggers to focus on their content, and the entire monetisation process will be taken care by cuelinks.com.
How is the current scenario for content monetisation in India?
The Indian Affiliate Marketing Industry is pegged at Rs 125 crore. Amazon globally continues to drive over 30 to 35 per cent of the sales from affiliate marketing channel. Over 900,000 affiliates power the Amazon affiliate programme, and they earn 4-25 per cent per sale. The number of active publishers in the Indian affiliate industry is 5,000-6,000.
How would you differentiate CueLinks from other similar companies like Znak it! and Vdopia?
Vdopia is into video monetisation, while Znak it! is a different form of monetisation platform. They enable website owners to monetise the content at the entry point of the content. Whereas we give monetisation opportunities while the reader is reading the content. Thus, we don't end up disappointing the readers by depriving readers with quality content.
Please tell us about the key growth challenges you are dealing with or have dealt with.
One of the biggest challenges we faced is educating about the potential of Affiliate Marketing/Content Marketing to the bloggers. There is lack of awareness on effectiveness of content marketing, and earning revenue via this channel can be slow compared to Google Adsense. But it acts as a great alternate stream of revenue while adding more value to the content. Hiring is always tough as it is hard to find passionate individuals who really believe that technology can change the face of digital marketing.
Have you raised any investment or planning to? What is the attitude of investors towards affiliate marketing?
We will be looking to raise funding in the next three-six months. Some of our international competitors are Skimlinks.com and Viglink.com. The attitude of the investors is quite strong towards Affiliate Marketing Industry. In 2011, Skimlinks had raised around $4.5 million in series B funding and Viglink had raised $800,000 in first round funding in 2010 and after that raised $5.4 million in series B funding. This is a clear testament of the investors' sentiments in this industry.
What are your plans ahead to ramp up growth in the coming two-three years?
In the next two-three years, we are looking at focusing on product and geographic expansion. We would also be looking at supporting regional language content in the near future. We already are in Brazil and Russia, and now we are planning to enter Indonesia in the near future.