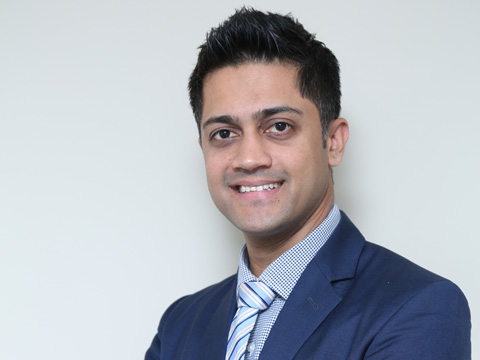 Ever wondered how large MNCs and SMEs buy their stationery and office products? While the demand is very high and consistent, the market is far from being organized. Every company, no matter big or small, needs quality stationery items, printers, copier paper, IT peripherals and more. In order to meet this growing demand of office supplies and stationery, Zuri Group Global, a luxury hospitality brand has launched Zoffio.com in May 2013.
Zoffio.com offers office supplies ranging from office stationery to printer paper, from pantry items to corporate gifts. It also specialises in customised stationery and computer accessories. "Things had been going very well in the Indian digital space and we wanted to be a part of it. We chose office supplies because of our own experience of buying office supplies at Zuri Hotels," says Abhishek Kamani, CEO, Zoffio.com.
The company came into being with the idea of starting a one-stop shop for all office needs. Zoffio.com was started with the seed capital of $4-5 million. It started its operations from Bangalore with less than 10 employees and the employee base has grown over 150, with an office and warehouse in Delhi/NCR too. Till now, Zoffio.com is a self-funded venture, but the start-up is in talk with investors to raise funds, since it is a capital intensive business.
Office supplies market in India
When asked about the office supplies market in India, Kamani shares some quick facts. The office supplies market in India is around $20 billion, out of which not even 1 per cent is organised. Even big MNCs and corporates have been buying office products from local family run vendors and wholesalers, who fail to provide seamless customer experience and convenience. However, Zoffio.com has been able to meet the demand and supply gap of the market and had sold 3.3 million products last year.
The unorganised office supplies market in India is generally run by mom-and-pop stores, wholesalers and distributors who cannot supply everything that a company needs because the margins are thin and the cost of logistics are very high.
"SMEs and start-ups have shown a great amount of interest in buying office products online on Zoffio.com. However, big companies prefer a more personalised service with dedicated account managers, who can understand and fulfil their special requirements," shares Kamani.
Strategising marketing policy
The eCommerce market in India is booming with the unprecedented growth it witnessed in the last couple of years driven by the speedy technology adoption. The competition in this industry is anticipated to be further intensified with the penetration of plethora of eCommerce players.
But when it comes to stationery and office products (a niche segment), the direct online competition is not much currently, with the number of companies operating at a much smaller scale.
Today, eCommerce players are enjoying phenomenal growth by providing discounts on all the products (a key marketing tool for all online players). But Zoffio.com does not seem to be deploying this tool as the company does not intend to lure clients with deep discounts or tactical offers, but focus on improving the customer's buying experience and higher service levels.
Making mark
In less than 2 years, Zoffio.com has worked with companies like Tata Communications, GE, Dish TV, Yum Brands, Bharti AXA, OnMobile and many more. The company was able to successfully deliver over 45,000 orders pan India in the very first year of its operation.
Today, Zoffio has 25 delivery boys for local delivery in Bangalore and Delhi NCR. "For pan Indian dispatch, we have tied up with all major logistics partners," says kamani.
Given the availability of direct sales teams in Bangalore and Delhi NCR, these cities are the top revenue generators in terms of B2B sales for Zoffio.com. Moreover, Kamani mentions that the tier 1 and 2 cities in pan India also have significant contribution in the B2B sales.
Going ahead
Kamani speaks on the growth and expansion plan, "We are planning to open 17 warehouses or fulfilment centres in Hyderabad and Mumbai in the coming years and build our own SCM infrastructure in these cities.  Very soon, we will start operations in Mumbai and Chennai too. By the end of this year, we will be doing more than 1,000 orders daily. Last year, we had 5 million visits to our site and we shall be targeting over 15 million visits by the year end."
Zoffio.com had a revenue growth of 50 per cent (CAGR) last year and for this year, the firm is expecting a quarterly revenue growth of 35 per cent (CAGR).  "For revenue, we are dependent on product margins only, but in future we can look at the marketplace model. In the next three years, we are targeting revenue of Rs 350-400 crore," concludes Kamani.