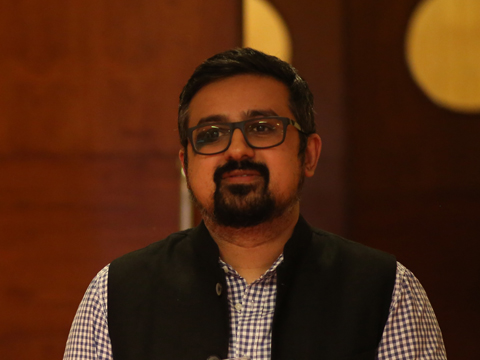 In the year 2011, Jatin Varma brought the Concept of International Comics Convention to India and started Annual Indian Comics Convention in February 2011 in New Delhi. This was further expanded by creating the travelling version called Comic Con Express. Over the last four years, it has grown to multiple events across the country under the entity Comic Con India. The mission is to create unique pop culture events and engage with fans all across the country.
"Comic Con India is a unique event which brings together the whole comics industry and related fields such as Merchandise, Toys, Games, Films and Animation, along with fans of this culture from all age groups," said Jatin Varma, Founder, Comic Con India.
Jatin Varma is a 29 year old economics graduate. He has worked in US and studied in University of Washington. He has keen interest in Books, Music and Films. Jatin left US as he had foreseen opportunities in India and wanted to run his own independent business.
Joint Venture
Comic Con India (CCI) took a big leap as they recently announced a joint venture with Reed Exhibitions, part of the FTSE listed Reed Elsevier Group, to grow the pop culture space in India.
"The Comic Con India team will now work closely with the 'ReedPOP' division of Reed Exhibitions, the largest producer of pop culture events in the world," avers, Varma. 
With this JV in place, CCI enters the burgeoning ReedPOP portfolio of pop culture events which includes New York Comic Con, PAX, the Chicago Comic and Entertainment Expo, Oz Comic-Con, Singapore Toy, Gaming & Comics Convention and Star Wars Celebration among many others.
In an interaction with Entrepreneur India, Jatin Varma, founder, Comic Con India, discussed about its strategy to spread the pop culture in India and joint venture with Reed Exhibitions. 
How did the idea of International Comics Convention come about?
It was an experiment, the idea wasn't original, but it was certainly unique in India at that point in time. The aim was to sell more comics and also be the first mover in this space. The event over the years has evolved and selling more comics is still at the top. Our main aim is to take care of fans and bringing in all elements of popular culture.
What was your initial investment?
My original seed capital, 8 years back for my first venture was about 5 lakh. Comics Convention India came in later and relied on my other venture for funding initially. The first show took about 10 lakhs. I recently entered CCI by the virtue of a strategic partnership with Reed Exhibitions, which is the largest exhibitions company in the world. They bring long term sustainability and help us improve our shows, the association does raise the profile of the shows.

How was the traction of the masses during the initial days?
The traction was surprisingly high, but the issues were mostly lack of event management experience. We overcame that quickly, the one issue that we still continue to face is lack of proper infrastructure.
What are the growth opportunities do you see in India in terms of organizing comics and pop culture?
The opportunity is tremendous and that is why we are growing year on year. The audience in India is very far spread out, and therefore bringing them altogether is not easy task, plus they have very varied tastes, so our shows truly becoming a melting pot of pop cultures, with various elements mashed together.

What are the key challenges that are creating hurdles in your growth path?
Infrastructure, the basic logistics of doing business in India and high taxation are some of the key challenges that we are facing currently.
What is the number of exhibitors usually take part in Comic Con and how profitable they are being a part of the event?
All the Comic Cons have over 150 exhibitors but the recent one which took place in Bangalore from 3rd to 5th April had over 200 exhibitors. The profitability of an exhibitor is subjective, we have numbers of consumer spending at the shows, which keeps on growing, however individual profitability is pretty difficult for us to share.
How does your business model look like?
The business model depends on space, sponsorships and ticket sales. Our revenue in the last year was over Rs 4 crores and we hope to double it in the near future.
What is your future roadmap?
Comic Con India is dedicated to creating unique events and giving the fans, exhibitors and partners a platform to celebrate their undying love and passion for comics and pop culture. Comic Con India intends to expand India's popular culture by creating high profile events that cater to fans of not only comics, but also, gaming, movies, television, merchandise, toys and more.