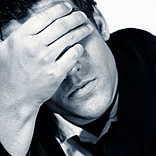 Starting a business is a risky venture; this is a common notion regarding entrepreneurship. Everyone wants to be an entrepreneur but when it comes to treading the path people become hesitant as it compels them to leave a job that provides a regular income. Moreover, a business venture not just requires funds but also has an uncertain future; it is a sort of a gamble, it may take you high or may boomerang.
Entrepreneurs who have made it big say, it not the idea, neither the mindset but the stupid mistakes made by start-ups that go bust.  If common mistakes are taken care of, every business venture will be a success. Some of the mistakes mentioned by them are,
Weak market
The leading cause behind the collapse of a small business is its failure to determine if the market is strong enough to support the business. Many entrepreneurs simply rely on their gut feeling, without verifying whether there is a demand for their product/services or not. It's after they have invested, money, time and effort, they realise the lack of demand or the weak market. Sometimes by being pushy some businesses create market and make their venture successful. Rahul Jain, CEO, Business Coaching India says, "Sales and marketing is the most vital component for the success of any business especially incase of bootstrapping. It can make or break a business."
The 'find me' mistake
"The customers will find me" is a common start-up mistake. Unless your business is located in the heart of the commercial district or in the center of a shopping mall, you should never relax. You need to go out there and help them find you! The best way to bring in new business is to advertise. Talk about your business through word of mouth and multiple networks like blogging about your company, using social networking sites like Twitter, Facebook, LinkedIn which will give you widespread exposure, all for free. Dinesh Konchady, Consultant at Inode Technologies says, "This is particularly true for an online business ­ building a web site is not a guarantee that you will attract traffic. You need to actively promote your business."
Spending too much or too little
Until you have a steady cash flow coming in, don't spend your precious money just like that. You need to keep in mind that your business should put cash into your pocket, so before you invest into it, be clear on how you're going to pull that cash back out again. On the contrary, it's also a mistake to be too stingy with your cash.  Don't let frugality get in the way of efficiency.  Be sure that you rope in the best people and the best tools of the business so that you don't compromise on efficiency and quality. Ashish Kapoor, CEO, Yo China says, "It takes time to develop the wisdom to know when you're being too tight or too loose with your cash, so if you're just starting out, get a second opinion."
Failing to focus on value creation
It's easy to fall into the trap of thinking that the purpose of a business is to make money.  But the real purpose of a business is to create value.  While it's possible to make money in the short run without creating much value, in the long run it's unsustainable. Why does your business exist?  It exists to provide some sort of value, both for you and your customers.  The better you understand what value you're trying to provide, the better you'll be able to focus.  
Failing to optimise
Although value creation is essential to a sustainable business, it's equally naive to assume you can simply focus on creating value, and the rest will be take care of automatically.  Building up a business on value can make you lose money.  As a business owner, you need to find a way to deliver your value in a cost effective manner.  During start up you will waste too much time, money, and resources trying to produce and deliver your value which is fine if you are able to optimise and become cost-effective once you are set.  Kiran Nandkarni, CEO, Kaati Zone says, "One needs to keep a balance between value creation and cost-effectiveness to survive the competition."
Doing it all alone/poor hiring
Nobody is perfect or has the skills to do everything themselves. You need to understand what it is that you bring to the table and what you need to surround yourself with. For example, if your strength lies in ideation but are unable to market or promote it, then you need to find a marketing expert to help you. By getting people around you who complement your skills, you will be able to achieve long-term goals. Kiran Nandkarni, CEO, Kaati Zone says, "Companies are not build by individuals but by efficient teams."
Seek a mentor
One of the best ways to get a business going when you are starting up is to find people who have knowledge of the industry, have gone through the rough times and achieved success. Approach the person right away and a simple request for advice can turn into a long term relationship, you will value. Mentors are experienced people who support and guide you from outside and serve as a trusted confidante over the period of time.