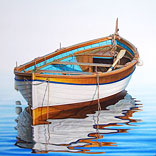 Starting a business is like deciding to ride a rudderless boat in a stormy sea. Though you start with high determination but once you have started you get so mired in the nuances, the daily travails, little achievements and setbacks that you are just not able to find the time and energy to assess where your business is headed. As in a stormy sea it may be a futile exercise to set lines for definite targets to be achieved, but it surely gives you the hope of where and for what you are headed. Planning the milestones to be achieved by your business gives you a map which you can refer to measure the pulse of your business.
Be it any business, you can model your venture on the following timelines.
One year after starting up
This is the most crucial time for any business. You have started working on the prototype of your business model and your top priority is to keep business coming in. You are stuck up in the operations and keep yourself immersed in sales and marketing. This is the time to define your systems and processes and have a thorough idea of who your customers are. Rahul Jain, business coach, Business Coaching India says, by the end of six months you should have delegated your operations so as to concentrate on other areas of your business.

By the end of two years
'Now you should have perfected your business model and with systems and processes well in place you should be able to generate reports from all areas of your business,' suggests Rahul. Now your business should have reached profitability. Profitability may vary from business to business, however you should have at least achieved breakeven.
Three to five years after starting up
Well now is the time to scale up your business and take it to the next level. But this doesn't happen easily. You don't even have the mental space to think out of the regular nitty gritties of your business so as to think in terms of growing it to the next level. Many businesses will be on autopilot by the end of the fourth year if the preceding years have been good. However Rahul cautions, 'This is the time when you need to think very seriously about your strategic growth plans, else your business will stagnate'.