Making Birthing the Happiest Moment
Lately, Indian entrepreneurs have increased their presence in birthing boutique sector. The main motive of this unique business idea is to make birthing a happiest moment in a woman's life.
Tags: Birthing boutiques, Birthing, Indian entrepreneurs, pregnancy period, Apollo Hospitals , The Cradle, Birth Place, Motherhood, Tarun Sripurapu, Surumy Mamooty, Neonatal Intensive Care Unit
BY Entrepreneur | Oct 18, 2013 comments ( 0 ) |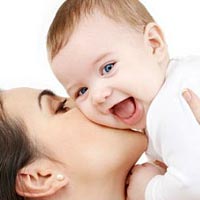 Birthing boutiques, through their packages, help a woman in getting rid of the mental pressure, which women usually face during their pregnancy period. They not only help them in giving birth to a baby, but also make the period of nine months a rememberable journey for them.
Eight years ago, Apollo Hospitals started the first birthing venture, The Cradle, in Bangalore and within these eight years, several new SMEs have also joined this segment in the country. Birth Place and Motherhood are two birthing boutiques that are offering services in Tier 1 cities and planning to expand across India.
About the future of the segment, Tarun Sripurapu, Managing Director, Birthplace, says, "The average market size of birthing boutique is around Rs 200 crore and is expected to increase with the rate of 100 percent in the coming five years. Along with big hospitals, small nursing homes like us are also trying to expand in this business."
Surumy Mamooty, Chairman, Motherhood, says "Birthing is one of the hottest single specialty healthcare services for investors, who have pumped in about Rs 1,000 crore into emerging dental and eye care chains, among others, in the last 12 months. It is expected to grow on higher rate in coming future."
A New Business Concept
In India, usually, better services are not offered to women giving birth, and this makes entrepreneurs to start birthing boutiques. They decided to introduce special services for women during their pregnancy period.
Surumy says, "I delivered my first baby in the US but for second delivery in India, I realised that the services for the expectant mother are not up to the mark in our hospitals. My personal experience seeded the growth of Motherhood.
"Birthing is not a disease. It is a happy occasion for a family and there should be a healthy environment while birthing of a child. So we decided to open a birthing boutique centre in India."
Services Offered in Birthing Boutique
Birthing boutique offers services like childbirth education sessions, yoga and Lamaze classes, mother and baby exercises, lactation, diet, and nutrition advice and counselling. Birthplace offers starts from the open and clutter free reception, which sends out a vibe of positivity the moment an expectant mother enters the place.
Mamooty says, "Safe birthing experience in a homely environment where a mother's needs and care are of primary importance and that the best service we provide to a mother."
"We not only take care of expectant parents throughout the process of pregnancy up until the baby is born, but also take care of their postnatal needs. Keeping in mind, the needs of the mother and the newborn, we offer a host of pre and post natal services," says Sripurapu.
How to Start a Birthing Boutique
In order to start a birthing boutique centre, the person should keep in mind that there should be a health environment and the place should be cool enough that woman do not faces mental pressure.
The requirement to start a birthing boutique centre are aesthetically designed rooms, all of which are furnished keeping the requirements of the mother and the baby in mind, dedicated labour delivery recovery suites (LDR suites), operation theatres, well-equipped Neonatal Intensive Care Unit to take care of premature babies and newborns requiring critical care, a 24 hour pharmacy and a team of reputed experienced gynaecologists, maternal and medicine specialists, and anaesthesiologists.
"An investment of about 30 crore is needed to open all this services in a birthing boutique centre and these services are also mandatory for a health delivery of a baby," says Sripurapu.
Local Partnering can Reduce Investment
An entrepreneur can start his own birthing boutique partnering with big companies. This would not only give them the name of an established brand, but also help them to start the business with low investment.
"We invite local partners for starting up birthing boutique that would help us in our expansion as well as help them in getting an established brand name. But we do much research on who can be our local partner. A local partner should have a medical background as well as should have good place to start company," says Sripurapu.
In order to start a new venture of your own an entrepreneur need to spend more than 30 crore but if an entrepreneurs wants to start berthing boutique partnering with an established friends, he just have to spend less than 20 crore.
Local partners helps us as they have complete knowledge of the market was well as they know about the place very well. They not only know what their target group is but also helps in pricing factor," says Sripurapu.
The Last Word
Getting experience in this unique business by becoming a local partner and starting this business on your own can be a good business idea. The birthing boutique business has been one of the emerging businesses in India and it can be said that it can grow with a higher rate in the near future.