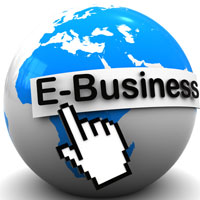 There have been many players joining the bandwagon. In order to start-up with your own venture through the World Wide Web, one needs to adhere to the basic measures to be implemented initially. "Consumers are e-friendly, having already done transactions online, whether it is buying ticket for rail, airline or even done their shopping online, people are definitely getting more comfortable" Mr. Shailen Amin, Co-Founder & CEO, Bestylish.com said.  You need to have a good concept, a good product, good services or good content; you should look for an idea based on your expertise.
Legalities                                                                                               
You need a lawyer for your new business. In part, you need for an attorney depends on the type of business you plan to launch online. Typical business situations when most business, whether or not they are doing business online can be at the time of incorporation, for trademark and intellectual matters, licenses and contracts, internet law etc. In India, as such there are no specific cyberspace legislative regulations in place.
Domain, hosting a website and designing
Selecting a domain name is an important part of developing an Internet business. Even if your company already has an established business name, it is not advisable to use that name exclusively on the Internet. You can benefit by using two (or more) domain names, one with your actual business name for customers who would look for you online. Research is of the essence for any profession. You need a good hosting company, designing a website yourself, especially if you already have a professional logo designed, which is not a difficult process with the right tools. The most-frequently and popular solutions are being provided by the giants of I.T Microsoft etc. You will either need to hire someone to work in-house or hire an independent design firm.  Unless you plan to have a highly active, involved and frequently-updated (daily or hourly) website, it is generally much more cost-effective to hire a design firm.
Steps to successful start up
When starting-up, it is imperative to be accustomed to the latest technological developments. Some of these are; Marketing your website; Business cards and literature with your website address will promote your business, write letters, emails etc, attend free seminars, local advertisements on billboards and radio, joining local chamber of commerce, making your site interactive; through surveys and contests, building a customer base; gathering information.
Every website you own should include a form where visitors can give you their email address.  Of course, only a small percentage of visitors will share that information, but those who do can be developed into future customers and repeat visitors.  On the top of each page in this website you will see a form used to establish a mailing list.
Essential
To establish an enterprise on the internet where the possibilities are huge, one needs to make sure that the operations are handled efficiently and the planning of the enterprise is organized in order to succeed in deriving the desired returns. "The internet penetration is definitely one of the factors for the rise in no. of businesses coming up" Mr. Amin added. With the internet penetration mounting heaps and bounds, the attraction to go virtual with your business is quite obvious.