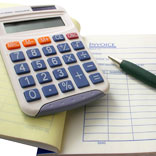 When you start a retail business there are many things to consider: what kind of point-of-sale system do you want; what are your stock management needs; do you need to network shops; how will you manage your books, analyse your profitability and grow your business; and how will you deal with technical issues and stay up-to-date with changes in the retail industry.
A store is a place that usually buzzes with various kinds of activities every passing day or hour. Therefore it has become essential for the retail shop owners to opt for quality bookkeeping services that help in reducing the probability of errors in their bookkeeping records. During these times, it becomes all the more necessary to have some book-keeping personnel who can keep accurate track of all the financial transactions that are conducted. Book keepers look into the financial entries made in the book of accounts and are capable of analysing the data from almost every conceivable view point. For instance, how the overall purchase and sales went on in addition to the various overhead expenses involved, or whether there is ample scope for cost cutting measures. This way you can always ensure a precise and accurate retail book-keeping system. Error free recording of transactions in retail accounting is vital for the success of the business. Even a single mistake in bookkeeping can lead to disastrous and serious repercussions on the accounts and financial statements. This can hamper the brand image of the store since the accounting records do not tally.
Logistics Required                                                                            
Retail software range; record sales transactions, maintain stock records, manage information about your customers, suppliers and staff, and record your financial information, including GST information. Produce reports on any aspect of your retail business, Business management software range; manage all aspects of your bookkeeping and accounting needs, including: reporting; bank reconciliations; paying staff, suppliers and superannuation contributions; and prepare your Business Activity Statements, Consultancy; provide on-site assistance with installation, setup, networking and maintenance of your retail software and hardware. Also provide onsite training and assistance with business needs analysis and link it with your business management software, Training and industry information; retailers need to deliver training and industry information in a variety of forums including, training courses, webinars, support notes, tutorials and newsletters.
Bookkeeping Benefits
In sales; entering sales quickly, entering lay-bys and gift vouchers, registering customer bar code labels, tracking serial numbers for warranty purposes.
In stocks; creating stock records, managing suppliers and ordering stock, Stocktaking, Making price adjustments
Forethought
Never forget to track, reimbursable expenses, not properly classified employees, deducting sales tax, petty cash nonchalance, miscategorisation or overcategorisation.