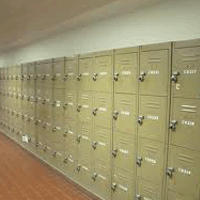 Storage requirements amongst small businesses are on a rise. With data increase, they are growing equally concerned about the safety of their confidential official data and often end up having the same requirements as those of large enterprises to keep the information accessible and available every time.
However, they lack the technical expertise or resource to manage their constant storage growth, unlike large corporate.  A majority of these small businesses still rely on scattered desktop, laptops using USB storage devices and CDs to share files and data throughout the office. Still others resort to multiple small servers and server attached storage to hold their websites, business data, spreadsheets and other information.
Ignoring storage and data protection in today's times means posing a big threat to the company data available - 
Data spread across multiple PCs, desktops is difficult to protect. Many small businesses ignore backup and data protection and this result in their data becoming highly vulnerable to data loss and other unavoidable disasters.
Widely dispersed data is difficult to grow and manage. Organisations find themselves resorting to frequent and disruptive emergency storage upgrades, with little ability to plan and manage growth in a way that anticipates true storage growth.
PC and server-based storage is inherently inflexible, with some overtaxed PCs or servers requiring frequent storage upgrades. Other PCs and servers are grossly underutilised, with no easy way to share their unused storage with other applications.
Meeting Storage Requirements
With the digitisation of formerly paper documents, the storage needs of small businesses have mushroomed. Many businesses have seen their storage requirements double and triple annually year after year. But they are often in look out of efficient ways to store and share much larger volumes of data without going heavy on their budget or hiring an IT department. Storage vendors are banking heavily on the small business sector to introduce solutions that specifically cater to their growing storage needs.
1.      Seagate BlackArmor NAS 420
Efficient for small office use, this four-bay drive can connect up to 50 workstations to the one drive. Set-up is easy but networking knowledge is required for advanced features. It is quickest on test for loading data and gives access to files over the Internet in the wake of a digital disaster.  Connectivity includes Ethernet and four USB ports.  
2.      QNAP TurboNAS TS-259 Pro
This turbo-powered NAS drive is ideal for office use as it can be used as a file transfer protocol (FTP) site or Web server, you can connect multiple IP cameras for remote recording and has a print server which recognises up to three printers. There are five USB ports and two Ethernet.
3.      Synology DiskStation DS210j
The Diskstation is a do-it-all solution with two bays for swapable hard disks, one Ethernet port, three USB sockets and the ability to control and store footage from five IP cameras. It is the quickest to upload data, but unless one is adept at networking, set-up isn't as easy as on rival drives.
Going ahead...
In a survey conducted by Forrester Research, it appeared that SMBs will outpace the projected IT market growth rate of 7.1%. In terms of infrastructure spending increases, storage and servers will top SMBs' hardware budget plans. Fifty-three percent of SMBs indicate that they will increase their storage spend. This clearly indicates the changing storage scenario and the rapid increase in storage requirements in this segment. It also drives home the fact that SMEs are going full throttle in embracing storage needs and requirements.