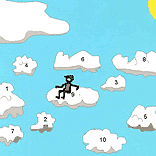 Our need for a password in this internet age also exposes us to hacking or to simple perils like loss or misplacement.  EasySecured Software, promises to change all that with a solution called MyCloudKey that will allow one to connect to multiple sites through a single master password with a registered remote device.

We all are aware that we need both a user ID and password for site access. But the chances always remain open for a third party's gaining unauthorized access, decrypting the password and entering the account?
Some solutions to counteract such situations that have already been devised are: Additional passwords by Google,  biometric device like password managers etc which though good do not come without  a cost.

Mr. Gurudatt Shenoy, the inventor of MyCloudKey,  developed his company's solution first reasoning if users could continue using a simple or the same master password for all their websites, yet make it impossible for hackers to hack it by using a device they own and MyCloudKey was born.

How it works
In order to use the MyCloudKey service, all taht the user has to do is register their common master password on the MyCloudKey website using a remote device such as their mobile phone and then use that master password to automatically generate a different password for each of their websites. Moreover, user does not have to know or remember what the unique password for each website is and instead only remember the common master password they registered on MyCloudKey. They don't even have to keep their password secure. It wouldn't matter, even if that single password could connect to hundreds of sites, from FaceBook to email to even your bank account. That's because the password can work only with the registered mobile device. Each Master password is registered to a mobile device, and must be first connected through that device.

"With the Internet boom, a secure password for site registration is crucial," Shenoy said. "A lot of people aren't tech savvy and don't know how to use a strong password, and if the password is strong, it's often difficult to remember. Seniors especially can become victims to hackers by simply not being able to protect against them. So I thought why not use a simple master password that can only be connected through a mobile device, backed by a complicated and unique password that cannot be hacked?" Shenoy continued.

Security guaranteed
Even if MyCloudKey gets hacked, the user's accounts remain secure, as the individual passwords are not stored on the company's server and instead generated at teh click of a browser button and only after the master password is entered through the registered device. If a user should lose the mobile device, he or she can easily delete it through simple options on the company's site.
Future plans
Currently the MyCloudKey service is in beta and the company is testing and tweaking the service. The company is also filing a patent for this technology before making the final version public. The current version works through most browsers and will remain permanently free for online users. Currently there are over 400 users of this service.

Later on, based on its own market research, the company plans to tweak its products for the US market this quarter, with a US launch expected in the late second or early third quarter.

The company plans to develop security apps for the iPhone and Android platforms. And for these premium products, the company plans to offer both an individual plan for consumers at $10 per registered device, and a group plan for banks and other financial platforms for $25,000.

The company's ultimate goal is make MyCloudKey a secured universal single sign on service that would work with most websites, online applications and secure applications and data on the cloud.

Such a service would not require users to purchase expensive biometric devices or require downloading or installing software for it to work. Instead the MyCloudKey Internet ID would work through the browser and use a device already owned by the user such as their cellphone.

Shenoy shares, "At the moment it is free for the firts one, The charges will be nominal say 500 INR for one registartion. he further advices, " Register more than one device as a backup plan".