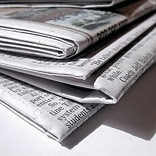 In this age of digital marketing, can a newspaper be a good option to advertise your products?
With a tight budget and an expectation for a maximum out of your investment, you should give a thought to have your advert in the newspaper. The following eight points will help to gain an insight.
Paid source of news- As a newspaper is a directly purchased source of news so the people tend to read it properly. And this gives a good chance to your ads too to get noticed by the readers.
Ability to reach 'your' audience- Reach your specific target audience through pages or columns that are targeted at them, take for example the sections of lifestyle, property, sports, comics, classified, etc are targeted at a certain audience. Doing this opens up countless opportunities to enhance your sales figure. If your company produces products for the rural market then advertising in a regional newspaper or in the 'yellow pages' is a good option. Mr. Achin Kansal, Co-founder, Adrunindia adds, "If I were to advertise in a newspaper regarding job opening in my company then, I would prefer the employment section of the newspaper and not the classified and if there is some advertisement for the business class then business newspaper like Economic Times, Financial express, and Mint, etc are the suitable options".
Affordability- An advert in a newspaper is generally less costly than a radio or TV advertisement, but it hugely depends on the prestige that the newspaper carries, its circulation and the prominence it carries. The cost incurred to develop an effective ad in a newspaper is also minimal, often just a bit of research and know-how are the skills required for it.
Position your Ad- In the newspaper advertising, a person can request a special ad positioning, which means that you have the liberty of advertising your product on a particular page or a particular position under a section or column through which you can ensure a maximum visibility.
Retention- Unlike TV or radio, an advertisement in a newspaper does not have a limited exposure and the ads therein can be cut and stored for reference in future. If you are a company into real estate and have advertised for an upcoming residential apartment then a person, who is interested to buy a house in the future has the benefit of storing that ad for future reference and you get a reserved prospective customer.
Offers variety- A newspaper ad offers a variety of ad sizes. If you do not have enough budget and still you want to advertise your products then you can do it in a series of small ads in the newspaper.
Credibility- Over a time, newspapers create a vast pool of loyal readers. You as an advertiser of the product can target these loyal readers by advertising your product again and again on the same page/ section so that they gain an inquisitiveness to know more about your products and company.
Long life span- Certain newspaper and their supplements like magazines, etc are treasured by some organisations for a long time as a valuable reference and so are your company's ads.
Mr Kansal mentions, "The biggest competitors of newspaper are billboards and Television-channels; the effectiveness of the newspaper advert depends on its slot, visibility and its attraction component." So make sure you have these things in place once you have made up your mind to advertise on it.