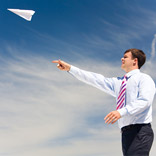 Developing a new product takes a lot of your time, energy, effort and investment. However many startups would agree that devoting the same amount of effort to plan and execute the launch of your product is as crucial as anything else. Just read through the following simple tips to launch your product perfectly and to make a head start into your business.
1. Take care to research well and understand your customer segment. Define your product positioning and the key messaging that brings interest in the product.
2. When you are launching a new product, consider soft launching the product between those who would be the key influencers which your product is targeting. The influencers may include your friends and family.
3. Before the product is launched, an important check point is to ensure that the entire engineering, PR, sales and marketing sections are in tandem about the launch details. If you are thinking of a big launch, it is advisable to go for mock checks.
4. Let one person take complete responsibility for the launch of the product. In the case of a big launch a few more people can be included in the launch team, however it is important that one person bears the overall responsibility.
5. Creating a buzz around your product is indispensable for a successful launch. Brag about the features of the product in your blog or tweet about the USP of your product. Before the launch you can invite people to test use your product or service and give their feedback on the product.
6. You can plan a slow, step by step roll out. That will give you the time to fix upcoming problems in the process.
7. Gear up for possible problems. Test the system using a worst case scenario, identify possible bottlenecks and put precautionary measures in place to enable you to handle them efficiently. Being well prepared helps you avoid the many surprises that tend to creep up during launch time.
8. Many startups tend to over hype their product or service. Eventually your product will have to live up to the hyped features and if it doesn't, it can be disastrous for your business's image.
9. Many startups do not understand their target segment. They end up sending the press release to irrelevant media companies and bloggers.
10. Don't be in a hurry to get the word out. Don't start approaching the media or bloggers too early. Follow the product launch cycle systematically.
11. Many a time the entire launch cycle is disturbed by adding too many product features in order to satisfy as many people as possible. Too many features confuse the customers about the product's USP.
                                                                                                       (With inputs from Ashish Sinha, Product Strategist, PluGGdin)