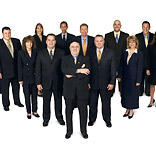 For an entrepreneur, his business is no less than his baby deserving possessiveness and emotional attachment. Quite often you assume that no one knows more about your business than you yourself.  So as your business expands, you accumulate a lot of work under your nose, causing a lot of stress. You are reluctant to delegate important tasks to others because of lack of trust. This attitude can burn you out and can throttle the growth of your business at the same time. The solution for a growing business lies in hiring the right people and delegating tasks effectively. Taslima Khan guides.
Hire Right
Your first recruits should be committed people who share your vision. For a growing business, the first people you hire into your team make a lasting impact on your business. So what should you look for when you start bringing in people to work for you? Vivek Agarwal, CEO, Liqvid.com says, 'There is a lot of ambiguity over roles and responsibilities in the initial stages of your business. So you must take in people who are flexible enough to take up multiple tasks.' At the same time it is better to take in people who complement your skills. Say if you are good at business development you must hire experts in marketing or finance or operations.
Avoid White Elephants
Owing to budget constraints, white elephants (people who are costly to hire but do not deliver) can be dangerous for bootstraps. Tarun Bhalla, Building Blocks says, 'I hired an IITian with great skills but without a passion for excellence. So my business didn't really benefit from him. On the other hand someone whom I initially hired as a peon grew up to be my procurement manager a few years later.' As a growing business your priority should be finding people who are hungry to work and grow. At times you need to find out what they are best at and then to delegate the task to them.    
How to delegate?           
'It is important to have strong systems and processes in place before appointing a person to take care of a particular function, says Rahul Jain, CEO, Business Coaching India. The right way to delegate is to find the person, clearly define what he is supposed to do, tell him what to do and then follow up and review his work regularly.
 What to delegate first?
Generally the operations part which entails repetitive tasks such as procurement and delivery is delegated first. Subsequently other support functions like finance, HR, working capital management etc. take shape in the later stages of the business. As Tarun Bhalla puts it, 'When I started, I was doing everything from getting raw materials to communicating with customers, all on my own. But as my business expanded, I realized that handling everything was getting very stressful. So I decided to appoint a person to take care of operations so that I could spend more time on important activities like getting more clients.  
Be close to your customers
As Tarun Bhalla opines, 'An entrepreneur spends10 percent of his time on quality checks, i.e. checking if the person entrusted with a task is performing well; 20% of his time talking to existing customers and 70% of his time acquiring new customers. Your priority should be to be in direct touch with your clients. In other words, you have to be close to the point where money is coming into your business. Understanding your customers' changing needs and expectations is indispensable to growth. Nandan Nilekani and Azim Premji still meet their customers directly.