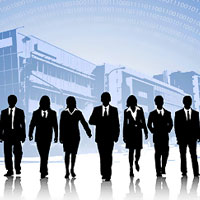 Start-ups face challenges like funding, team-building, ideation in addition to attracting talent at a very early stage. But the toughest challenge faced by start-ups is attracting talented professionals. "In the beginning, I thought that funding to be one of the crucial aspects for any entrepreneur. But the moment I started my firm, I found that getting the right talent for your organisation, especially when you are a new entrant, was a challenge," shares Atul Pratap Singh, MD, Branding and Communication, V Spark brand. Speaking about his experiences, he adds, "Firstly, you need to convince people about your business idea and then provide them with needful resources for better optimisation at work. He talks about Debashish Mazumdar who in spite of having an impeccable experience of around 28 years with various esteemed brands, joined V Spark. He says, "Initially, he took his time to find out about the organisation and its credentials and when he was convinced, he joined us." For an experienced person like him, it was never about the package but the mindset and when it matched us, he decided to join us".
Generally, a start-up experiences slow growth in its initial period and faces problems while hiring the right talent. "My passion and dream of doing something creative and innovative encouraged me to start an event management company with my college senior," says Mayuri Gupta, Head-Planning, Lachln. She further says, "We faced many challenges. However, the main challenge was creating a strong team as that is the key for growth. It is very difficult to convince the right talent to join us."
Start-ups mostly work on an interesting or creative problem and not everyone will suit to work there. So it is very important to find the right talent that supports your vision and finding. However, finding such talent is critical and time consuming. Varundeep Singh, an intern at Yuvshaala, says, "The decision of joining a start-up is tough one. However, the main risks that affect intern's decision are financial crisis and the shutting down of the start-up. So it's very important that what strategy and work policy a start-up follow to attract talent."
Mamta Mamta, Founder, Buzzaria, a multi-brand apparels retail store, says, "I started Buzzaria with a vision to provide a platform for other women entrepreneurs who wanted to share their dreams and I succeed in it."
Grab Talent with 3 'F's'
It is said that the three 'F's' – family, friends and fools help every Indian start-up entrepreneur. Siddarth Kaul, an entrepreneur who founded Brand Souls and associated with Iam Youth and CallUpAds, says, "As a start-up you would have to bear a lot of expenses and you cannot spend your money to pay high salaries to experienced employees. So at that stage you start finding talented people around you who could be your family member, a friend or a fool. All of them will assist you in different perspectives as per your need." It is only once a start-up kick-start that he starts hiring right talent at low cost. Of course at that point, he also needs to be conscious and known to the process of hiring.
Hunt for Talent at Colleges and Universities
Start-ups can easily hire the low cost paid trainees from colleges and universities with the commitment that after completion of training period good salary will be paid to them with regular job offer.
Other Ways to Scout for Talent
A start-up can attract talented employees with limited resources to his company through other ways too.
Project your business idea correctly: A start-up can use low-cost branding techniques, like a well-designed website to project his business idea professionally. That can motivate a talented jobseeker to explore your business idea. Pallav Nadhani, Co-founder and CEO, FusionChart, says, "Every entrepreneur faces different challenges but recruiting the right talent is the biggest challenge for all." He recommends that it is better to convince the talented candidates about your approach and ideas.
Bring clarity to mission and vision: Prateek Bansal, Technology Strategist at an early start-up, says, "People who are determined to do something extraordinary are the real entrepreneurs. Just clarify your mission and vision as these are the convincing factors that attract talented professionals." Be narrative about your long-term business goals. Maybe initially he/she will take time to be convinced, but your effective communication can help him to clarify all doubts.
Communicate your work policy: Sometimes employees might not be aware of your company's work culture and policies. Clarify their doubts and ensure that how they could be benefitted by joining at your company.