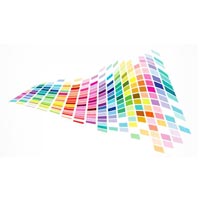 In past few years, we have seen rapid growth in creative design technology and undoubtedly a number of start-ups are delivering their best to meet users' needs. When we talk about Indian prospects, a survey report by CII shows, Delhi has maximum number of graphic design companies followed by other cities Bangalore and Pune. Including all of them there are many other start-ups that are fulfilling different digital media requirements as per their convenience. They are operating their systems or firms from their home and crossing the traditional limits by unlocking innovations.
Significance of Design
"Designs are transforming the way of doing businesses and many other things. They are helping in the product differentiation and improving the business productivity with the acceleration in business growth. They are solving problems and finding the ways of making users experiences better and easy," says Nishant Jain, Co-Founder and CEO of Design for Use. He was talking at PNMeetup: Design Thinking – Desirable, Feasible & Viable at Chandigarh. He founded Design for Use in 2005 to the gap between companies and users' and providing genuine solutions for users problems by connecting them with companies. At the occasion, Himanshu Khanna, Founder, Designer Sparklin, and Angad Kingra, Former Head of Design at Zomato were also present. They all were together here to discuss on the Indian creative design ecosystem and its need. They shared their experiences and replied to the start-ups queries related to the designs and current industry trends.
Design in Demand
Digital designs are becoming the heart of the communication for companies. Today, all kind of businesses are dependent on Internet marketing and technology, which increases the demand for start-ups with creative designs. Jain says, "User-centered designs are in demand as they play key role in the growth of a business." He further says, "There are domains like industrial designing, graphic designing, industrial design, and human computer interaction are growing fast. Himanshu Khanna, Founder, Designer Sparklin, says, "Designers are experts in solving the problems related to social to corporate communication. They are using dimensions like photography, type design, illustration typography and graphic interface design for business branding and the improvement of communication system. Overall, they are covering areas from business start-up to communicating across industry and to consumer."
Opportunities
There are a lot of opportunities for start-ups. To stay ahead in competition in challenging economic conditions, every business demands designing innovations . However, design is increasingly being used beyond this traditional remit as a strategic tool which enhances performance and unlocks innovation. Research has begun to examine this interdisciplinary role of design, and future work must aim to understand its full impact on business performance.
Jain says, "The opportunities are not restricted to just one thing but it contributes in different business areas. It is including consumer services, production design, retail, education, and many more. Most of them need tailor-made solutions especially in consumer services onsite and online solutions are in demand as it helps companies to react quickly on customers queries." Himanshu Khanna, Founder, Designer Sparklin, says, "Designs are crossing the traditional limits and contributing to the enhancement in the performance of businesses. Entrepreneurs are presenting best of their talent to engage more and more customers."
Growth Factors
Presently all businesses and MNCs are focusing on digital designs as they are very important to attract customers. Graphics are used to convey the message about any product and services to consumers. Simultaneously, consumers are becoming more demanding to get their aspirations satisfied.  Apart from this, all designers are coming up with their own setup and ready to add more products and services to their portfolio.
Constrains for start-ups
Top international consumer companies are demanding for high quality designs and blames traditional agencies for not fulfilling their needs. Jain says, "The creation of a good design is a long process. For making an effective design an entrepreneur needs to spend quality time on understanding the business and its customers." He further says, "To deliver best product we go deep to know users' aspirations in the form of suggestions. We evaluate the suggestions and follow them during the design development process."
This is the beginning for Indian design start-ups. The demand for digital designs start-ups is increasing day by day. The entrepreneurs who are creative and have good skills of graphic designing can make profit by starting their business idea.