Credit guarantee to fund small businesses
To facilitate the MSME sector in the country and to look into the problem of credit that has been the biggest challenge so far, the government has set up a credit guarantee agency. Here is a peek into what\'s on offer!
Tags: Collatorals for SMEs
BY Entrepreneur | Aug 11, 2011 comments ( 7 ) |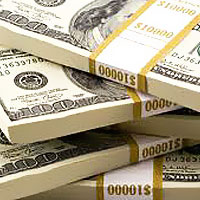 The importance of credit is linked to every kind of business. To start a business, it is very crucial to have a substantial amount of credit or fund in hand. It is this unavailability of credit that limits many SMEs to go about and proceed with their business plans to start a venture. This is because the question of the collateral follows whenever one talks about the access to credit. And arranging collateral becomes a big challenge for a tiny sector like the SME. A substantial portion of the SME sector may not have the security required for conventional collateral based bank lending. Also bankers usually look at small and micro enterprises as high risk.
However, the introduction of the CGPMSE has been quite a respite in this regard. CGTMSE provides backend guarantees to banks for loans up to Rs 50 lakhs and small start ups and entrepreneurs do not have to pay collaterals. There are talks of whether this guarantee can be extended beyond Rs 1 crore but is still under wraps.
Announcement of the CGPMSE scheme
Keeping in view the credit challenges that the SME sector faces, the Ministry of Micro, Small & Medium Enterprises (MSME), Government of India launched Credit Guarantee Scheme (CGS) so as to strengthen the credit delivery system and facilitate flow of credit to the MSE sector. To operationalise the scheme, Government of India and SIDBI set up the Credit Guarantee Fund Trust for Micro and Small Enterprises (CGTMSE).
The main objective is that the lender should give importance to project viability and secure the credit facility purely on the primary security of the assets financed. The other objective is that the lender availing guarantee facility should endeavour to give composite credit to the borrowers so that the borrowers obtain both term loan and working capital facilities from a single agency. The Credit Guarantee scheme (CGS) seeks to reassure the lender that, in the event of a MSE unit, which availed collateral free credit facilities, fails to discharge its liabilities to the lender, the Guarantee Trust would make good the loss incurred by the lender up to 75 / 80/ 85 per cent of the credit facility.
All scheduled commercial banks and specified Regional Rural Banks, NSIC, NEDFi, SIDBI, which have entered into an agreement with the Trust for the purpose, are eligible lending institutions. The eligible lending Institutions, on entering with an agreement with CGTMSE, become Member Lending Institutions (MLIs) of CGTMSE.
Looking forward...
Availability of credit without the hassles of collaterals would be a forward looking step for those who have nurtured a dream of setting up their own business. An SME Round table conference held in Kolkata recently, Anup Chanda, Additional Chief Secretary (MSME) stated that CGPMSE is a path breaking measure introduced but at the same time the matter entails many expectations and also responsibilities both on the part of the lender as well as the enterprise availing the loan facility.
While the lender will do its part of sanctioning the loan amount, it is also for the enterprise to respond and behave in an ethical manner to this kind of gesture advanced in the interests of the credit seekers.
Please add your comment
KHAJA MOINUDDIN
September 08, 2011 at 8:37 pm
i need to know that which businesses come under CGTMSE ?
Reply |
rajat bhattacharjee
September 06, 2011 at 10:35 pm
i want to know whether CGTMSE is available for trading unit also?
Reply |
DEB DUTT
September 06, 2011 at 4:07 pm
I want to start a kids school,and need lone upto 2lacs please mail me detail, how i can obtain
Reply |
Rahul Satia
September 05, 2011 at 10:40 pm
I need to start a business, and need a loan
Reply |
Meena Kashap
August 31, 2011 at 4:53 pm
Want to start a business, and need a loan of upto 10 lacs can i avail CGTMSE? Is it available for trading & Manufacture bussiness also.
Reply |
Shyam Agrawal
August 18, 2011 at 5:54 pm
For what all kind of businesses i can avail CGTMSE? Is it available for trading unit as well or only for service and manufacturing unit?
Reply |
Harish Khatri
August 13, 2011 at 7:59 pm
I need to start a business, and need a loan of upto 10 lacs, please guide me how to go about it?
Reply |