Marketing: A key to win the game
Companies like Zomato, Paper Boat, OLX, Flipkart and Snapdeal marketed their concepts/products keeping in mind the current market requirements.
Tags: entrepreneurs, Zomato, Paper Boat, OLX, Flipkart, Snapdeal, marketing, business model, Cardekho.com, Girnar Soft Pvt Ltd,
BY Namrata Kath Hazarika | Apr 02, 2015 comments ( 0 ) |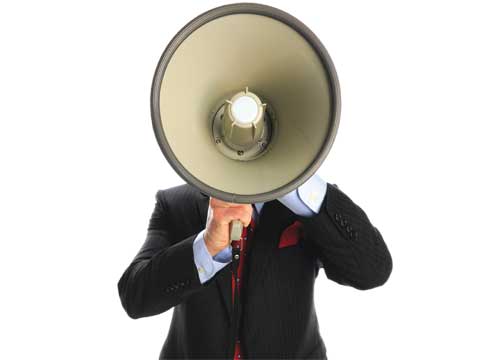 Starting a business is not enough, entrepreneurs should sell their business ideas to the targeted audiences properly in order to gain market share in a short time. There are only few ideas that attract potential customers and create sufficient value in the market. Companies like Zomato, Paper Boat, OLX, Flipkart and Snapdeal marketed their concepts/products keeping in mind the current market requirements. They chose the business model that made them stand out among others.
Concept & Idea
"Yaha sab kuch bikhta hai" is the slogan of OLX to market its consumer-to-consumer (C2C) online selling business to the masses. It is attractive and new to Indian classified business. Personal used goods comprising mobile phones, computers, electronic items, furniture, household goods, cars and bikes are the top categories on OLX that attract consumers. OLX's market development efforts have worked for them considerably. The reason for the success of OLX.com is its C2C model, which is quite unique in the Indian market. In India, we have the B2B and B2C models, but OLX took the initiative to enter the C2C market. It was a new concept that OLX introduced in India. Today, the closest competitor of OLX is Quickr, operating with the same business model in India.
Similarly, Zomato's success show was due to its exceptional idea. Zomato is currently valued at around $660 million. Founded in 2008 by Deepinder Goyal and Pankaj Chaddah, the company has presence in more than 100 cities across India, the UK, Canada, Lebanon, the UAE, Turkey, New Zealand, Poland and the Czech Republic.
Pankaj Chaddah, Co-founder & COO, Zomato, says, "Zomato stands for providing the best service to connect people with restaurants. We started out as a restaurant search and discovery service. However, today with our constantly evolving product, we are more about helping people have a holistic restaurant experience. We also know that our target users and the source of our revenue (restaurants) are different. Thus, we structure our approach in the market in a way to make sure that we have established our user base before we start pushing to drive revenue."
He further says, "We are focusing on building our brand franchise with the growing tribe of mobile and online-centric users. Our marketing effort is a mix of online and offline activities. We use social media to connect with our user base as well as to drive a strong digital campaign as a part of our marketing strategy. Mobile is our focus with the explosion of smartphones and shifting Internet behaviour (to the mobile phone)."
Similarly, Paper Boat also made waves with its unique product idea and selling strategy. In 2013, the company introduced two variants of energy drinks – aam panna and jalijeera. Following this, they launched aamras, kalakhatta, kokum, golgappe ka pani and imli. All drinks caught the attention in the potential market. Currently, the company is making profit and thriving. The four friends — Neeraj Kakkar, Suhas Misra, Neeraj Biyani and James Nuttall, founders of Paper Boat, have actually given the traditional Indian beverages industry a makeover.
Focus in New Year
What will be Zomato's focus in 2015? This year, Zomato is going to expand to more cities in the countries and focus on consolidating the brand. "We will do less geographical expansion and lay more emphasis on product innovation. We are going to be rolling out the Zomato Cashless payment system, which we will start in Dubai in February. We will also launch a table booking feature soon," explains Chaddah.
LK Gupta, CMO, Girnar Soft Pvt Ltd, the parent company of Cardekho.com, says, "We recently won the 'Website of the Year India 2014' award. This is not only a testimony to our marketing success, but also to the product and services that we offered to customers. Cardekho.com has been one of the leading car portals in India for a while now. Last year, during June-July, we revamped the entire website to look better and less cluttered."
"We also launched the consumer mobile application for Cardekho.com. Today, 50 per cent of search is done in mobile app through smartphones. We are also trying to make people aware of the website and its offerings. Moreover, we started the offline advertising of Cardekho.com. We made sure that consumers are able to take the right decision in purchasing cars. The responses from northern cities like Delhi, Lucknow and Jaipur were good and in Mumbai and Bengaluru, we achieved a growth rate of 50-60 per cent on traffic. Also, people downloaded Cardekho's application on their mobile in quantum. We will focus on creating awareness among the masses about the web portal in future too and generate more traffic to the website," concludes Gupta.