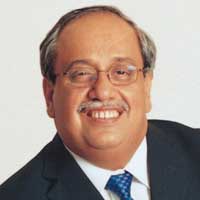 1. To Build a Big Brand, Adopt a Short Brand Name
How easy is it to ask for your brand? When someone wants to buy it, can he identify it easily or must he juggle with a mouthful of syllables before he can be understood?
All brand names come with an oral feel. Tongue-twisters will have trouble climbing off the shelves. On the other hand, a brand name with a few syllables will roll off the tongue of the simplest consumer!
Lux, IBM, 3M, Honda, Frooti, NIIT, IIM, Sony, Carrier, Compaq, Polo – the list of short names that have been built into mega brands can go on and on.
2. Use benefit Segmentation to Build Brands
In marketing, you cannot be everything to everyone. Or you will end up meaning nothing to anyone. Segmentation is a must. The only question is which customers you should focus on. You can try demographics, psychographics or geographics, all of which will give you results.
To my mind, nothing is as effective as segmentation based on the benefits a group of customers seek from your brand. Thus, Dettol soap will appeal more to a person who is hygiene conscious.
Clearly positioning itself on the health and hygiene plank, Dettol soap does not overly sell beauty, fragrance, freshness or economy. But, yes, parents who want to protect their children from contamination and germs will gleefully come under the Dettol soap umbrella. Dettol, thus, very clearly and explicitly practices benefit segmentation. It has aimed its brand at a cluster of consumers who single-mindedly seek one benefit – protection. They seek protection from germs and protection from contamination. And, thus, ensure for themselves a tangible and intangible feeling of cleanliness and positive hygiene. As the baseline aptly puts it, Dettol protects.
3. Sample to Sell Ample
Sampling is an old, time-tested method of building a brand by inducing trials. Once a person tries out a brand, he will, if the brand satisfies him, come back for more, and thus loyal customers are won over to a brand.
This is true not only for food and fast moving consumer goods (FMCG), but also for industrial products, financial and Information Technology services and other fast moving consumer services (FMCS).
Whether it is at the Florida Mall in US or the Inorbit Mall in Mumbai in India, sampling is practiced by many stores especially at the Food Court. It could be sampling of a delicacy viz. Chinese delicacy or a cookie, in both cases there is generation of a trial and a powerful brand experience that leads to repeat purchases and sales growth.
4. Like Salt, Use Advertising in the Right Proportion
When you sit down to a meal, you seldom think of all that's gone into making the dish that you relish. Your tongue, needless to say, can tell whether all ingredients are in the right proportion. Your mind detaches itself from mundane analysis while you savour the flavours of a well-cooked meal.
But aha! Tarry a while. And think! What if the cook, in a foul mood, had unintentionally added an extra teaspoonful? Wouldn't it have ruined a perfectly prepared dish? So is it with branding strategy, where advertising is the equivalent of salt. Add an extra publication or two, toss in a few extra ad releases in few channels and lo and behold, a perfectly balanced marketing plan can become overweight and wasteful.
5. Jo dikhta hai, woh bikhta hai (What is visible, sells)
I had written this in my first book, many years ago. What is visible, sells. Chances are, therefore, that marketeers who make their brands visible are likely to be more prosperous.
Whether it is goods or services, just being there is not enough. People must know that you are there. Most of us see only what we want to see. However, we notice a brand when someone makes an effort to guide our attention to that brand. It's really the difference between looking and noticing. The object you desire may be there for you to notice if only someone points it out to you.
Since we don't normally have guardian angels who would direct us to those things that could satisfy, we don't normally notice them. Unless, of course, the brand itself jumps off the shelf and sells itself to the prospect.
6. Avoid Generality to Give Your Brand a Personality
While positioning your brand, it is important to treat it like a human being with specific characteristics.
There are a host of brands out there and if you position your brand in a general manner, it will become a commodity that will get lost in the crowd. The only distinguishing factor you then have is price, which leaves the task of brand identification at the mercy of market forces. A very dangerous proposition, because it effectively gives you very little control.
On the other hand, if your brand has a distinctive personality, it will come alive for the consumer and endear itself to him. It will help you steer its path to its preordained future. It will help your consumers in identifying with your brand's personality traits.
7. Don't Sell the Right Product to the Wrong Audience
Taking your message to an audience that does not need your product can mess up your message.
Brands often fail when they are targeted at wrong audience. Everything often seems hunky-dory at the beginning. The product looks a real winner. The price is perfect. Publicity and promotion indicate it will stir up a healthy demand. There's a wide area distribution network to take care of availability.
But somehow, when it is launched, the product comes a cropper. Analysis often reveals that a product fails to take off because it was not segmented right. Which means that the right product was aimed at the wrong audience.