The golden era of Indian start-up ecosystem is here
The Indian start-up ecosystem is rapidly evolving driven by an extremely young, diverse and inclusive entrepreneurial landscape.
Tags: indian startups, nasscom, entrepreneurs, innovation, incubators, angel investors, acquisition, accelerators, risk capital, technology, restaurant, e-commerce, flipkart, GenNext Ventures
BY Aparajita Choudhury | Oct 31, 2014 comments ( 0 ) |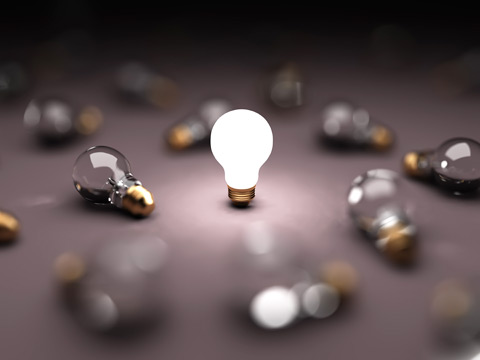 A decade ago, the condition of Indian start-up ecosystem was very pitiable due to poor infrastructure, lack of support from the government and unavailability of funds from investors. Earlier, Indian entrepreneurs were not used to receiving enough attention they needed from other stakeholders to sustain the start-up eco-system. But today, the scenario has changed dramatically and reflects the fact that how corporate giants and the government have come forward to boost the start-up ecosystem in India via mentoring, acquisition, funding, acceleration programmes and setting up of incubation centres.
A recently released report by National Association of Software and Services Companies (NASSCOM) has unveiled that India is the fastest growing and the third largest start-up ecosystem globally.
The experts are of the view that the growth of the software product industry in recent years has signaled a transformation in India and across the globe. Indian startups today are building global digital solutions to capitalize on this rapid growth. Hyper-growth, capital availability and acquisitions are the leading drivers of the growing start-up ecosystem in India. Indian start-ups today are well positioned to address the entire Asian market opportunity and also expand beyond the US and European region.
"The Indian start-up ecosystem is rapidly evolving driven by an extremely young, diverse and inclusive entrepreneurial landscape. This is leading to emergence of focused domain solutions for verticals like healthcare, agriculture, and education etc. An additional driving force is a four-fold increase in access to capital through VCs, angel investment and seed funding is allowing Indian entrepreneurs to work on building tailor-made products for their customers. Simultaneously, we need to also work addressing challenges on creating supportive government policies in terms of ease of doing business, tax incentives, participation in government contracts, availability of risk capital etc. NASSCOM will continue to actively engage with stakeholders across to address these challenges," R Chandrashekhar, President, NASSCOM said.
Fund flow
Easy availability of funding has brought smile on the face of start-ups and help them encounter major challenges in their growth trajectory. Some significant investments that have taken place in past few days are clearly signifies that the fear of non-availability of fund is on the verge of extinct. Start-ups in IT, electronics, applications development, education, travel, food, payment and consultancy are increasingly attracting investments from angels, VCs and PEs.
For instance – The burgeoning demand for electronic products in India is expected to attract investment worth about Rs 5,000 crore in the sector over the next 2-3 years. The increasing sales of electronic goods like mobile phones, tablets and cameras has spurred interest from foreign firms, who are now looking to set up a manufacturing base to cater to the world's second most populous market.
"The Electronic System and Design Manufacturing (ESDM) sector is expected to attract investment proposals of over Rs 10,000 crore in the next two-three years under M-SIPS and we expect about Rs 5,000 crore to be approved," IESA Chairman Ashok Chandak told PTI.
What's more, restaurant reservations platform GourmetItup has recently raised $300,000 in angel funding from a clutch of investors, including corporate executives. The two-year old company plans to use the funds for its expansion within the country and abroad. The investors who have picked up stakes in the company includes – IIFL Private Wealth Management's managing director Karan Bhagat, Nomura's managing director Prabhat Awasthi and founder of Genome Capital Atul Kumar.
Start-up Ecosystem in India


| | |
| --- | --- |
| Key Highlights | Figures |
| Start-ups present in India | Over 3100 (3rd largest base in the world) |
| Start-ups setting up annually | Over 800 start-ups |
| Estimates by 2020 | Over 11500 start-ups to be present |
| Angels/VCs/PEs deals | Over 300 & 225 angel investment deals worth over $2 billion |
| M&A's | Over 20 deals worth over $1 billion in last 3 years |
Source: Nasscom
Acquisitions
Growth through acquisitions and partnerships is now considered as one of the important tools by corporate giants to back the start-up ecosystem in India.
Recently, a research study by the University at Buffalo's School of Management in the US has revealed that when collaborating with larger companies, start-ups with a small number of carefully chosen alliances would reap the most benefits. The study found that by aligning with established companies, a young firm gains valuable access to additional resources and markets.
Ravi Gururaj, Chairman, NASSCOM Product Council, said "Scaling up, design and growth hacking are the key priority for startups today. On the innovation front, it is imperative to increase collaboration and partnerships for product companies with platform players, IT Services, Global MNCs and CIOs."
Similarly, start-ups like Capital Float provide short-term loans to SMEs and small merchants. The firm has partnered with major e-commerce players such as Flipkart, Zovi, Amazon and Snapdeal to provide short-term, unsecured, working capital loans to vendors selling on these marketplaces. "We make sure that a SME is paid on day one. We work with e-commerce portals to receive funds when a SME payment is due," Sashank Rishyasringa, co-founder, Capital Float told ET.
Experts believe that by aligning with established companies, a young firm gains valuable access to additional resources and markets. Established companies can tap into a start-up's cutting-edge technologies and innovative potential while young firms acquire knowledge and status from experienced partners.
Future of Indian Start-ups
The future of Indian start-ups seems to be thriving. Corporate giants like Microsoft Ventures, Intel Capital have undertaken huge measures to incubate start-ups, provide them essential resources to build their ventures, mentor them and help them access their target markets.
Intel Capital has recently announced an investment worth $40 million (about Rs 209 crore) in 10 innovative technology companies, including an Indian firm Hungama.com. The firm also organises the Intel Capital Global Summit annually, which bring together over 1,000 Intel Capital-funded entrepreneurs and fortune 2,000 industry executives.
Besides, GenNext Ventures, the venture investment management arm of Reliance Industries Ltd (RIL) has signed a three-year partnership with Microsoft Ventures in India to set up GenNext Innovation Hubs, a pan India initiative to enhance the technology start-up ecosystem. As a part of this initiative, Microsoft Ventures will also provide these start-ups access to software and technology advice.
Incubation centres and acceleration programmes initiated by these corporate honchos are likely to push the growth of start-ups and enable them to maintain edge in the global competition.