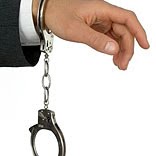 What's more, without any proper regulatory body the tentacles are alarmingly growing. Don't you think, it's about time; we take a stock of it and do whatever to curb its menace? But before that, let's do a recce to find out its exact nature so that we could derive proper control measures…
Organised syndicate
Mr. Jaswant Sarvaiya of Fine Foods, Mumbai, shared, "By Organised Syndicate, I mean the competitors who try their level best by using all kind of guiles to dissuade the new businessman. This also includes Muscle Power and Mafia. Unfortunately, there is no regulatory body to control such crimes and since they are difficult to establish, and moreover the fear of death looms large as it is either not registered by police or the police is lax, so the criminals get away scot-free, you call them white collared criminals".
Shona is a struggling author and she cited a very interesting example. "Even publishing is not free from Mafia. I have been struggling for the last six years as big fishes are ready to chew up my career. All kinds of threat and muscle power were used to dissuade me from putting my books on shelf. What's more, one of my books was even made into a block buster movie and perhaps this generated fear in the new and old crop of writers. Unfortunately, no credit was given to me, so I am braving out all in the court. But at the end of the day, I just have one big question, do these young authors who are willing to do anything to become successes overnight ever understand that healthy competition and quality can be better options than goondaism? Well, can you imagine a publisher who had a bestseller author, kept my book for six months just to make sure that I don't make a debut anywhere else and his selling author could come up with another book in the meantime? And guess what, he returned me the manuscript after that author's new book arrived. Now, can I establish a crime here? No na". She also cites another common crime, piracy!.
Online frauds and crime
As per a report, "Enterprises do not register fraud and online crime to the police or their banks because of a lack of faith in the system.
More than 50 per cent (53 per cent) indicated they needed clearer information about how and where to report this type of crime, while 44 per cent wanted a named contact in their local police force specifically focused on fraud and online crime.
"E-crime is becoming an increasingly serious issue for small businesses, which are losing a lot of amount a year to fraud and online crime – a cost which could have a significant impact on a small business."
The Internet is a huge and unregulated area. It is, therefore, vital that small businesses can feel confident that there are configurations in place to identify fraud and crack down on cyber-crime.
Types
Online frauds can also be illegal online bank transfers. In this case, the bank customers are found reporting to risk contamination units of various banks complaints as to sudden reduction of bank balance, or transfer of money which they have not initiated. In fact, the credit card frauds are also popular ones. Here, the credit card numbers along with details are sold across the internet to online fraudsters from different countries. Bank accounts are used for holding illegal bank transfers for which they are paid less commissions. Data theft is another critical area as various product users of banks get compromised. The data are sold in the international market. Besides these, hacking is the common of all where the passwords and login ids of Internet banking customers are hacked through technical know-how or also through social engineering.
Noting that cyber crimes have risen alarmingly in India in recent times; awareness on cyber security is the need of the hour in the country.
Vishal Mehta, Founder and CEO, Infibeam.com, identified the kind of crime they faced in their business, " Price replication by competitors, spiders, stealing of data, credit card frauds, IP infringement, hacking and Dos attack.
As he ends, he applauds Nandan Nilekani's, of Microsoft's UID project where each one would get unique identification code with associated identifying biometric data and photographs. The UID will link a person's Passport Number, Driving License, PAN Card, Bank Accounts, Address, Voter ID, etc and all this information will be checked through a database. So, for example, if someone has different addresses on PAN and driving license, is liable to get caught. Those who will opt out of this program will have much inconvenience in doing business, operating bank accounts and other offices which will require a UID.
When asked about his own company, he states that they are very secure, moreover cloud computing is a boon at this time. He also adds that RBI directive where credit and debit card-issuing banks must provide for additional authentication of information over and above what is visible on the physical card with an extra security code or some other data to complete an online transaction has helped curb online fraud to a great extent.
Famous zones that are infamous

As per a report," There has been a rise of 7 per cent crime against small and medium enterprises in UP". UP, being infamous for its notoriety scares 64 per cent of the entrepreneurs here who say," Crime is the biggest obstacle to our growth in Western UP". Extortion and crimes like abduction and murder is very rampant in UP and Ghaziabad. Due to this, every year, 200 local traders and business man are forced to close shops.
Incidents of crime in BPOs are also widespread, rape and murder of call center employees made headlines in the last few years. Online and credit card frauds are other nuisances. Another sensitive state Assam reports abduction by militants of tea estate owners every year.
Well, a business like a home is built brick by brick and everything is special to the businessman. At this hour of rising crime, we need more ways and means to iron out the wrinkles that are caused by unauthorised crimes. Strict police, stricter punishment, regulatory bodies to frame a code of conduct, government initiatives, cyber law and more importantly awareness in businessman will ensure a reduction in crime if not a total crime free world for the MSMEs.