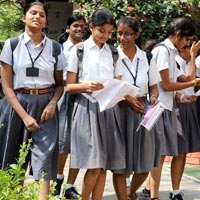 In order to give students the taste of Entrepreneurship, Central Board of Secondary Education (CBSE) had introduced a subject on entrepreneurship at secondary level in 2002. But now, the board has updated the syllabus of this subject. As we know, the economic scenario, both at national and international level, has changed a lot as what it was in 2002. Thus, to give latest information about various aspects of entrepreneurship (starting a business, challenges, market conditions, etc), the board has decided to revise the syllabus.
Sandeep Sethi, Education Officer, CBSE, says, "We wanted to give students more practical knowledge as India has now been growing very fast in business. We wanted to introduce some case studies of some popular businessmen in India, so we have revised the syllabus".
The subject was introduced in the year 2002 with basic knowledge of entrepreneurship to all commerce students, but within sometime, the Arts and Science students also joined the subject.
What has been Revised?
The revised edition will consist of new chapters informing students about market dynamics and will require them to spend time on a project work. The revised subject also offers more information, case studies and new templates in order to help students in getting a better know how of concepts in the business world.
It also helps girls in understanding what problems are women entrepreneurs facing these days and how it can be resolved.
Main topics being taught under entrepreneurship subject are:
Generation of Ideas
Business plan preparation and its execution
Role of innovation in Entrepreneurship
Market survey
Business Arithmetic
Resource mobilization
Types of cost- Start-up, variable and fixed
 
Attracting Students
According to CBSE, around 12,000 students in the academic year 2013-2014 have adopted entrepreneurship as a subject in Class XI. Any government as well as private CBSE school can adopt entrepreneurship as a subject, and 300 schools have already started teaching this subject.
Business Studies and Economics teachers have been given the responsibility for teaching entrepreneurship. They are provided with special books and reference from CBSE.
 "Schools, which have included entrepreneurship as a subject, are mainly private schools and this shows that very less number of government schools are interested in this subject. We are in touch with many government CBSE schools that would adopt this subject in the coming academic year," says Sethi.
Getting inspired from the case studies of big entrepreneurs, students are also showing interest in studying about entrepreneurship. "Students are keen to learn about entrepreneurship and get good marks in this subject after they understand what the business is all about," says Sethi.
Entrepreneurship at International Education System
A release from European Commission reveals that entrepreneurship education is being increasingly promoted in most European countries, as eight countries (Denmark, Estonia, Lithuania, the Netherlands, Sweden, Norway, Wales and the Flemish part of Belgium) have launched specific strategies to promote entrepreneurship education, while 13 others (Austria, Bulgaria, the Czech Republic, Finland, Greece, Hungary, Iceland, Liechtenstein, Poland, Slovakia, Slovenia, Spain and Turkey) include it as part of their national lifelong learning, youth or growth strategies.
Half of European countries are engaged in a process of educational reforms, which include the strengthening of entrepreneurship education. A total of 31 European countries and five regions were surveyed by them.
The Final Word
Although the CBSE has introduced the subject in 2002, it has failed so far to gain attention of students. This does not mean that students do not want to learn entrepreneurship, but the board and government have failed to make it popular among the student community. Many of the students do not know that this subject is there in CBSE. More and more schools (government and private) should adopt this subject to give their students a chance to learn entrepreneurship at very early stage.