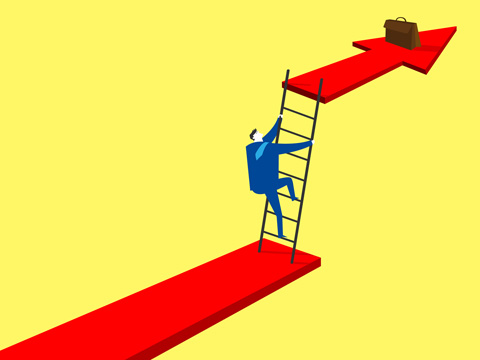 The year 2014 has been an aberration. The last few years had successfully beaten down sentiments and expectations around economic growth, political stability and other macro factors. This year witnessed the first phase of a feeling of tail winds caressing the Indian market across spheres.
From an electoral outcome that gave unexpected stability for the next five years to improved investment sentiment across asset classes, there is new found belief as the curtains come down on an interesting and turnaround year.
The entrepreneurial ecosystem has also witnessed events that would have been unimaginable even 12 months ago. The innovation economy is well poised for a strong booster shot and it helps to have some exit events peppered in the horizon as well. So is this the top of the peak or just the start?
India over the last decade has been defined in many a forum as a start-up country which is yet to takeoff. Even during the high phases prior to 2008, the country was still struggling to find its feet on the entrepreneurship front as the ecosystem was quite nascent. There was and is a strong belief in the domestic consumption strength as well as the visible opportunity to target developed markets for software products and services.
However, technology had still not penetrated into everyday life the way it was expected to happen. There were still doubts around the long-term viability of new age segments like e-commerce which have vanished over the last 12 months. This has happened at a significant cost borne by VC dollars but it is now established that the Indian consumer is ready to buy online and more importantly through the smartphone and there are several hundred million of these today.
Disruption happens swiftly and the winners often take it all which is also visible in this market. The utility of technology across transportation, food, education, entertainment, etc. is proving to be immensely disruptive and impossible to ignore for traditional businesses.
A Wave of Hope
Journeys like Flipkart, Snapdeal and Olacabs have given wings to Indian dreams which are a necessary ingredient of entrepreneurship. Multi-billion dollar, technology driven companies are no longer "potentially possible" but are very real now in India.
The cautionary note is that it is an incredibly difficult path to get there and there are many failures that litter this path to success. The best aspect of 2014 has been the introduction of new investors to the Indian market with serious commitments that allows for the early-stage funnel to expand as well.
The larger cheques demonstrate growing maturity of the ecosystem and puts India on the global start-up map with a loud bang. This is an important development as domestic investment appetite has been very sporadic and still geared towards traditional businesses largely.
A wave is not such a bad phenomenon as is portrayed sometimes since it usually leads to the establishment of a new, higher normal. India has seen such a rising tide this year where aspirations and execution have been taken to a new level. While there is no illusion that the Indian ecosystem has many steps to conquer in order to establish its credibility as a stable and deep market for global VC investors, the race for Asian destination of choice for early-stage capital is now tilting visibly towards India.
The Bangalore effect is indeed here to stay with many companies opting to shift base from Mumbai and Delhi to Bangalore to ensure they have easier access to a thriving entrepreneurial community. The coming together of investor appetite, social acceptance of the risks and stature of entrepreneurship as well as flamboyant success stories have all contributed to making this the best phase for entrepreneurship in India till date. It is the time for great excitement and hopefully generous doses of preparation and hard work as well. Go ahead and start-up, there has been no better time!
The writer of this article is Vinod Murali, Managing Director, SVB India Finance Pvt Ltd. He holds a PGDBM from the IIM-Ahmedabad and a Bachelor's in Technology from the IIT-Chennai (Madras). The views expressed here are personal.