India's Growth Potential
Budget 2011-2012 also reflected on the challenges and opportunities in different sectors
BY Entrepreneur | Mar 07, 2011 comments ( 0 ) |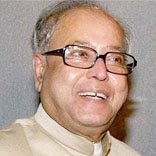 The Indian economy has emerged from the slowdown caused by the global financial crisis with remarkable rapidity. The Economic Survey 2010-11 reports the estimated GDP growth for this year at 8.6 percent as against 8 percent in 2009-10. Further, it is estimated that India's GDP will grow by 9 percent during 2011-12. We are here estimating the key performance indicators and key challenges and outlook of the Economic Survey 2010-11 in three different sectors – agriculture, industry and service:
Agriculture: The sector is estimated to have grown at 5.4 percent in 2010-11 as against 0.4 percent in 2009-10. The agriculture sector in India is at a crossroads with rising demand for food items and relatively slower supply response in many commodities resulting in frequent spikes in food inflation. A holistic approach, simultaneously working on agricultural research, development, dissemination of technology, provision of agricultural inputs such as quality seeds, fertilizers, pesticides and irrigation would help improve productivity levels. Increased capital investment both by public and private sector in a sustained way is required. The set up of an efficient supply chain is important to prevent the volatility in food prices and ensuring adequate compensation for farmers. Investment in horticulture products is essential to enhance the per capita availability of food items and cater to a growing population with increasing incomes. Investments in food processing, cold chains, handling and packaging of processed food need to be encouraged.
Industry: Growth in the industrial sector was buoyant during the first two quarters of the year and moderate for the rest of the year. The IIP data for 2010-11 has exhibited volatility in the current fiscal with growth ranging from 2.7 percent to 16.6 percent on a month-on-month basis. Manufacturing registered a growth of 8.8 percent in 2010-11; similar to the growth in 2009-10. Mining registered a growth of 6.2 percent in 2010-11 as against 6.9 percent in 2009-10 while electricity registered a growth of 5.1 percent in 2010-11 as against 6.4 percent in 2009-10. Looking at the IIP data for past few months, the short term industrial sector is likely to grow at moderate but sustainable rates. Over medium to long term, to sustain double digit output growth, there is need for multifaceted reforms to reduce the vulnerabilities in the sector. Neglect of R&D in new technology and skill development continues to impact the growth in the manufacturing sector. High technology base, skilled manpower availability and ease of credit flow is crucial for growth and enhancing manufacturing competitiveness in the global markets. Further, while manufacturing inflation has so far been benign, persistent high average inflation is leading to increase in input costs and a rise in average wages. Most importantly, capacity addition in core sectors and removal of infrastructure bottlenecks would encourage industrial sector output in the medium to long term.
Services: The services sector registered a growth of 9.6 percent in 2010-11 as against 10.1 percent in 2009-10. This marginal deceleration in growth is mainly due to the slowdown in growth in community services to 5.7 percent in 2010-11 as against 11.8 percent in 2009-10. Trade, hotels, restaurants, transport and communication (together) registered a growth of 11 percent in 2010-11 as against 9.7 percent in 2009-10. Likewise, financing, insurance, real estate and business services registered a growth of 10.6 percent in 2010-11 as against 9.2 percent in 2009-10. Given the myriad activities in services, supporting its growth will require careful and differentiated strategies. It is very important to address the challenge of maintaining India's competitiveness in sectors like IT/ ITeS and broadening the domestic market for these sectors to increase efficiency. Additionally, increased efforts are required to make forays in globally traded services like financial services, health care, education and accountancy. Further, traditional sectors like tourism and shipping continue to be slow movers. On the regulations front, a more conducive environment for services trade can be created by rationalization of taxes, tantalization agreements, streamlining domestic regulations, technical standards and regulatory transparency.
Further, a portal for services, a services data system and a more focused and coordinated policy approach could help services sector to grow at a consistent rate.
(With inputs from Ernst and Young)