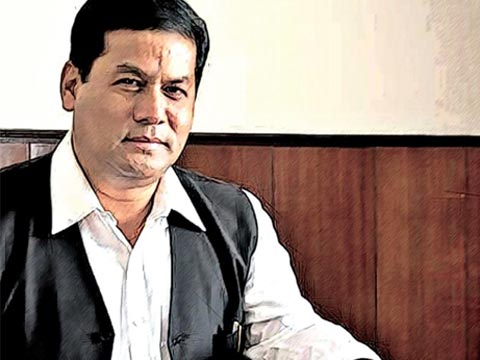 The mandate of the Modi government to make India a highly skilled economy and an entrepreneurial powerhouse, led to the creation of a new ministry focusing on entrepreneurship and skill development. Within a few months of assuming his office, Sarbananda Sonowal, Minister of State for Skill Development, Entrepreneurship, Youth Affairs & Sports, tells Entrepreneur why entrepreneurship growth is low in India and how skill development can be penetrated more deeply among MSMEs.
How is the growth of entrepreneurship in India?
The number of local entrepreneurs being created every year in India is very low. According to the World Bank's study on Entrepreneurship in 2010, which compares the new business registration density of South Asian countries with the rest of the world, it was found that contrary to popular belief, India had very less number of entrepreneurs in the stage of development against countries like Thailand, Brazil and Malaysia. Some critical factors that affect overall entrepreneurship are education and skills levels, quality of local physical infrastructure, household banking quality, business environment and investment climate. This has been understood by the government and a number of initiatives and reforms have been put into practice within 100 days.
How can we enhance skill development among MSMEs?
It is a well-known fact that unskilled workforce is one of the biggest impediments to MSMEs' growth. MSMEs' skill development capacity need to be scaled up and traditional skill development models and processes need to be aligned with the requirement of unorganised workforce.
Various factors of the MSME workforce – high proportion of unorganised informal employment, low education levels (below Class 8), irregular working hours, socially disadvantaged background – result in high entry barriers for the workforce to access to formal skill development institutions. MSME employers are reluctant to invest in skill building as skilled workers will demand wage premiums.We want to create a pool of young people who are creating jobs and also those who had failed to create jobs because of lack of opportunity. We want to go for capacity building of such people. We will ensure that PM Modi's dream of making India a skilled nation is achieved.
All skill development initiatives need to be aligned with secondary and intermediate level education. This will provide youth with employability skills. Moreover, youth should be encouraged to pursue non-traditional vocations and making them aware of new employment opportunities. The government will take forward the implementation of the National Skills Qualifications Framework emphasising on the outcome-based learning in the general and vocational space. We will involve banking and financial institutions as well because state and industry must go hand in hand to make these schemes a success.
What would you suggest to MSMEs after government amended Apprenticeship Act?
We need to find ways to encourage MSMEs to engage apprentices. If each of the 44 million MSMEs engages one apprentice each year, then for the next eight years, the target of 500 million would easily be achieved. The MSME segment can be looked at as 'Maximum Skillers Major Employers'.
How Sector Skill Councils (SSCs) are enabling workforce development?
Thirty-one SSCs set-up by the National Skill Development Corporation are in the process of developing occupational standards for different job roles. Sixteen SSCs have already developed standards for job roles that account for 80 per cent of the workforce in their respective sectors. As a mandate given to each SSC, they should have representatives from the MSME sector. Over 800 job roles have already been finalised, however the participation of MSME employers and industry associations have to be greatly enhanced. Simultaneously, SSCs should also increase their outreach to the MSME sector. This will result in enabling forward planning for emerging skills. If this is done, then the productivity and quality of the product and services of the sector will improve, and we can achieve the mission of Zero Defect Zero Effect.
How challenging is skill development in semi-urban and rural areas?
For the MSME workforce in the semi urban and rural areas, the lack of access to skill development institutions is the main barrier. The penetration of skill development institutions at the block and village levels needs to be increased tremendously. Our government will work in this regard.