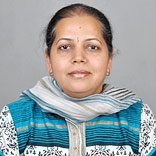 With entrepreneurship becoming the most sought after career option these days, academic institutions have also taken it up as a subject choice. Does a course in entrepreneurship help one become a better businessman? Radha Iyer, a faculty at K J Somaiya Institute of Management Studies & Research discusses this with Franchise India Media.
Shambhavi Anand (SA): How important is it to develop entrepreneurship in students?
Radha Iyer (RI): Presence of entrepreneurs in the Indian economy has boosted the economy; hence developing an entrepreneurial mindset in students would certainly help job creation.
SA: How much of entrepreneurship can be taught in classrooms at educational institutions?
RI: Having a formal process of developing entrepreneurship through education, I think is definitely helpful. If the course content has a combination of theory & practice it certainly is beneficial.
SA: What modifications are required in our education system to cultivate entrepreneurial skills in students?
RI: Providing autonomy in the teaching of entrepreneurship by universities would be helpful. Introduction of experiential learning for the entrepreneurship curriculum would be helpful. Making the evaluation system more application oriented would be helpful. Having both facilitators & students intern with entrepreneurs, venture capitalists and angel investors would help build the eco system for entrepreneurship. Educational institutions providing consultancy for entrepreneurs would help the teaching learning process. Introducing educational scholarships by corporate donors for students who want to pursue entrepreneurship could help build entrepreneurship.
SA: Starting one's own business venture is in vogue but parents still get skeptical if their child chooses the same. How will this mindset change?
RI: Mentoring by facilitators, mentors & successful entrepreneurs to both the budding entrepreneur & the family is helpful. Discussing, and dealing with the fear of failure would be helpful. Additionally many campuses today allow students to take part in the campus placement for the following year which could help change the mindset.
SA: Before taking a plunge into entrepreneurship how can one assess oneself if he/she is cut out to be an entrepreneur or not?
RI: There isn't one correct answer to this question. The individual would need to be passionate and have identified the opportunity & evaluated it well enough, know the critical success factors and the target audience.
SA: What role are organisations like NEN, playing in promotion of entrepreneurship in the country?
RI: NEN has been involved in conducting various faculty development programmes for facilitators for entrepreneurship teaching across the country. They have fuelled a huge number of students through this process. We need many more like NEN in India.
SA: What should be done to motivate the employees of a small or a medium business? Is employee retention important for them?
RI: The entrepreneurs need to build a participative culture through inclusion of employees. A small or medium business would also benefit in employee retention.