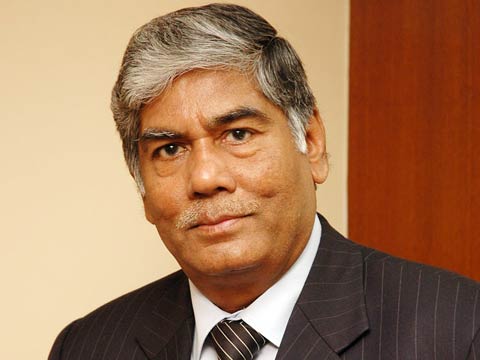 Vijay Kalantri
President, All India Association of Industries (AIAI)
There are many hurdles that deprive Indian start-ups and SMEs to sustain in today's competitive world. In an interaction with Entrepreneur magazine, Vijay Kalantri, President, All India Association of Industries (AIAI), talks about the initiatives being taken by AIAI to remove those hurdles and promote entrepreneurship in India.
What are the key factors that prevent the growth of Indian entrepreneurs?
Indian entrepreneurs are more open to the challenges of local and global businesses and realise the need to strategise their businesses to survive and grow in this competitive world. While entrepreneurship and industrial growth in the country is on steady rise, there are still many hurdles in the path of progress. Inefficient roads, ports and airports are main obstacles to speedy implementation of industrial projects. Furthermore, delay in decision making and lack of coordination among the implementing agencies are retarding industrial activity in the country, resulting in huge economic losses. Finance is yet another aspect that needs to be examined. Timely disbursal of bank finance is crucial for the execution and management of projects. The need of the hour is a holistic policy that will help balance industrial growth and economic development in the country.
What are the key initiatives that have been taken by AIAI to promote entrepreneurship in India?
AIAI has been actively engaged in the promotion of industry in the country. It serves the industry through advocacy on matters relevant to Indian industry and acts as a bridge between entrepreneurs and government. It provides necessary support for industry to enhance technology and skills by providing an effective platform to establish links with relevant authorities. AIAI promotes global links by organising overseas delegations and missions and facilitates exchange of information and entrepreneurial skills.
What AIAI has done to highlight unfavourable polices that hurt the growth of MSMEs?
From time to time, AIAI takes up with concerned authorities the issues that afflict the growth of MSME sector in the country. AIAI has sought the attention of authorities in respect of lack of finance and stringent monetary policies, inadequate infrastructure, burdensome taxes, interruption in power and water supply, land reform issues, non-availability of skilled labour and a host of other issues that cripple the operations of the MSME sector in the country.
What is your view on the allocation of Rs 10,000 crore for start-ups and MSMEs in the Union Budget 2014?
The allocation of Rs 10,000 crore for start-up and MSMEs is a welcome move. However, the government should create a suitable window to fast track the disbursal of such funds and ensure effective implementation.
Around 70 per cent of Indian SMEs are unregistered. How do you help them in this regard?
Majority of SMEs are in the unorganised sector engaged in semi and unskilled production. Many operate in the cottage sector and are widely dispersed in the remote areas. It is a major challenge to identify these units and therefore remain obscure. Efforts should be made to bring them under cluster so that they can be monitored and provided with necessary support both in terms of finance and infrastructure. Cluster development must be promoted in the country on an extensive scale.
Delayed payment issue is one of the hurdles which MSMEs are facing specially from the government. Have you taken any initiative to overcome this issue?
Delayed payment is a critical issue for an MSME. The government should address the issue and monitor and streamline the operations of the large units to ensure that small units supplying ancillaries to large units are not constrained due to delayed payments. Banks must act as ombudsman in this respect.
As a part of public procurement policy, government should procure 20 per cent from SMEs, but according to industry, government focuses more large enterprises. What is your take on this?
This scheme remains largely on paper and despite the clamour from the SME sector, the government appears to turn a blind eye to this issue.