The Lean Way
Lean manufacturing is a management strategy, which helps in optimising the resources involved in manufacturing a product or service, thereby, producing the highest quality at lowest possible cost. As this concept is applicable to any industry it has prove
Tags: Mr. Amul Mate, Director, Business Development, UMAS Pvt Ltd.
BY Bhuvnesh Talwar | January 07, 2010 | COMMENTS ( 0 ) |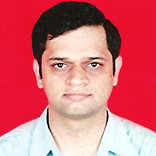 Mr. Amul Mate
Director, Business Development UMAS Pvt Ltd.
Lean manufacturing is a management strategy, which helps in optimising the resources involved in manufacturing a product or service, thereby, producing the highest quality at lowest possible cost. As this concept is applicable to any industry it has proved to be an ideal solution to any kind of problems of small and medium enterprises (SMEs). Mr. Amul Mate, Director, Business Development, UMAS Pvt. Ltd shares the company's experience of using the lean strategy and why it has spelled success for big and small units in this competitive environment.
Bhuvnesh Talwar (BT): Explain the concept of lean manufacturing in a nutshell?
Amul Mate (AM): Lean manufacturing is all about increasing the labour productivity and reducing the response time. It aims at minimising the amount of resources used behind the making of a product or service. It involves identifying the non-productive, non-value activities to reduce time and money. This is done by identification and elimination of non-valuable activities in supply chain, design which helps in reducing inventories, labour and lengthy processes. Overall it is about reducing response-time without compromising on quality and safety at workplace.
BT: How has UMAS implemented this manufacturing strategy?
AM: We use a technique called MOST- Maynard Operation Sequence Technique. It is a work-measurement technique, which identifies the actual work time for manufacturing or service process. We start with detailed value stream mapping where we identify all the value and non-value adding elements. The next step is to go in detail of each activity and suggest changes to reduce/eliminate non-valuable elements. The remaining value- adding elements are scanned for their cycle time and content. Finally, we analyse the time taken by each valuable activity and try to minimise their response time. On the whole this helps in optimising all resources to get the highest quality at lowest possible cost.
BT: What is its biggest advantage and disadvantage in terms of quality management and economic production/cost-effective?
AM: The major advantages revolve around reducing the working capital required by scrapping non valuable elements and decreasing the entire response time of getting the final product. This further helps in achieving customer satisfaction and thereby, increasing the customer base.
It is a continuous improvement technique and is an ongoing process. I don't see any disadvantages in this concept.
BT: How do you see SMEs benefiting from lean manufacturing?
AM: This concept is applicable to all companies especially the smaller ones which usually face financial and resource crunch. This technique does not need any big set-up or any high-end technology, so a textile industry which is completely labour-intensive can prove to be a success with lean strategy. The lean concept is ideal for SMEs because it helps in reducing input costs, making labour more efficient and reduces entire process time thereby, increasing revenues, expanding customer base. This will surely reduce their dependency on high capital investments, so lesser need for additional credit and going to financial institutions. It is economical and pretty beneficial for small businesses.
BT: Which manufacturing businesses is it most profitable to? Is it applicable to service industry too?
AM: Lean manufacturing as a concept is applicable to any industry and any business. Our consultancy business has diversified clients ranging from auto companies to mills, hotels, media houses, printing press, hospitals and many more. Lean can be applied everywhere because it is about increasing labour productivity, reducing response time and achieving highest quality at lowest costs.
BT: How does lean manufacturing enhance or empower workforce?
AM: Implementation of lean manufacturing leads to overall work standardisation of the workforce and hence you focus on value-adding activities. It helps in making labourers multi-skilled professionals which increases their self-confidence and motivation. With this the employees get more value and respect within and outside the organisation and they feel satisfied.
BT: Who are the key players in this manufacturing technique?
AM: We have to get involved with all the elements of the supply chain- suppliers, clients/customers and owner. To have proper relations one needs to build suitable supplier-relation policies, which enable smooth running. There is a mechanism called Backward Integration System where the supplier and manufacturer reduce their non-valuable activities so as to reduce the cost involved in making the deals more viable.