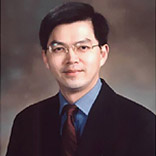 India is currently Alibaba.com's fastest growing international market. Arthur Chang, Vice President, Alibaba.com elucidates about the company and its efforts for the SME's. 

Neha Malhotra (NM): Can you brief us about the inception of Alibaba.com? How and when did the idea for launching Alibaba.com happen?
Arthur Chang (AC): Jack Ma, Founder and Chairman of Alibaba.com had set up his first Internet business completely by accident. In 1995, he went to Seattle to visit some friends and that was the first time when he heard the word 'Internet'. He had never used a computer before that day. His friend told him to search for whatever he wanted on the Internet, and the first word he typed was 'beer' – he found American beer, Japanese beer, but no Chinese beer. Then he typed 'China' and 'beer', and nothing came up.
When he returned to China, he decided to start an Internet company to make Chinese businesses searchable by foreign companies. His first attempt was the creation of an online directory service called China Pages, which was believed to be the first Internet company in China. Later, he also worked on an e-commerce project for the government for about 14 months.
From his early experience, Jack realised that small businesses are in a real need of and can benefit from, e-commerce. Given this background, he founded Alibaba.com with 17 other people in 1999 with a dream of serving small businesses grow their business through e-commerce.

NM: What are the products and services offered by Alibaba.com?
AC: Alibaba.com provides small businesses with a one-stop shop for establishing their presence on the Internet, identifying potential trading partners, learning more about global trade and interacting with each other to conduct business online.
Using Alibaba.com, suppliers can host their company profiles and catalogues in standardised 'online storefronts', which save them from a lot of resources from building and maintaining corporate websites. Suppliers can also post selling leads to invite buyers to send them inquiries or subscribe to Trade Alert to receive customised emails about the latest buyer offers.
Buyers can use Alibaba.com to view supplier storefronts and product listings in more than 40 industry categories and over 3,500 product categories by searching the related keyword or browsing through our online industry directory. They can also list their specific requirements as buying leads or subscribe to Trade Alert to be updated about the most current product information matching their requests. 
Members of Alibaba.com can also use our instant messaging tool, Trade Manager, to chat with potential trading partners in real time. Through active product listings, inquiry exchanges, discussion forums and other easy-to-use community features, suppliers and buyers form large, interactive online communities on our marketplace to share information. We also provide a wealth of information related to the international trade to keep our users abreast of the latest trading resources, industry news, upcoming trade shows and trade trends. 

NM: How many people are registered users of Alibaba.com's services? How widespread is your network?
AC: As per the recent reports, Alibaba.com had 40 million registered users on its combined marketplaces, including 8.6 million on its international marketplace (www.alibaba.com) for the global importers and exporters. Our international members list is quite long as we have more than 240 countries and regions representing more than 40 industry categories and 3,500 product categories. 

NM: How can start up entrepreneurs and small and medium entrepreneurs benefit from partnering with Alibaba.com?
AC: Alibaba.com provides an efficient and trusted platform connecting small and medium buyers and suppliers from around the world. It makes global sourcing available 24/7/365 removing all geographical barriers and time zones. 

In today's competitive global trade environment, these services can help Indian entrepreneurs and small businesses gain more visibility in the market, establish trust with their trading partners and compete with renowned companies on more equal terms.

NM: What are the company's future plans with respect to India and other international markets?
AC: India is a very important market for us because it has extensive small enterprise population, a robust domestic consumption market and a rapidly growing export sector. It is now our largest supplier market after China and our commitment to the Indian members is stronger than ever.
To help more companies to get into the export sector, we have introduced Gold Supplier International Edition for exporters based outside Greater China. Gold Supplier International Edition members will enjoy many of the same features as their Greater China counterparts, including first-level priority listings with a Gold Supplier logo and product showcases. All suppliers applying for the membership must pass an authentication and verification process conducted by an independent third-party agency. Our experience shows that 85 per cent of buyers on Alibaba.com prefer to do business with verified suppliers only. 
Going forward, we will focus on promoting Gold Supplier International Edition to more Indian small businesses and educate them about the benefits of e-commerce and Alibaba.com. We will do this by working with Infomedia, our exclusive channel sales partner in India. 
We will also make efforts in other major international markets such as Korea, Vietnam, Turkey and Australia to promote our services to local small enterprises and improve our on-the-ground support.