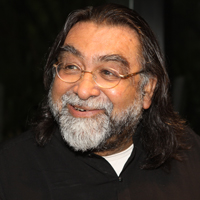 There are few ads that remain timeless like Maggi's 2 Minutes and Pepsi's Yehi Hai Right Choice Baby Aha!. That's the creative genius of legendary Ad Guru Prahlad Kakkar who changed the way advertising was done in India. Kakkar, who founded India's best known ad film production house, Genesis Film Production, shares his views on entrepreneurship, SMEs and why he doesn't believe in jugaad in an exclusive chat with Entrepreneur.
How can entrepreneurs imbibe risk taking as a daily activity?
When I was learning how to ride a horse, the hostler used to tell me that you can choose how and where to fall when to you are aware of that you are going to fall, so don't be afraid of falling. My fear of falling was preventing me from becoming a good rider. Thus, when you are fearless, you become a risk taker and in turn become a successful entrepreneur.
Do you think jugaad can help businesses grow?
I don't believe in jugaad. It is a model that works in an environment where you get business through your connections and network and not because of your reputation, and in return, you reward them. For example, if you have links with the people in government departments who help you in getting more business, then in return you have to give them some percentage of your profit. Hence, jugaad starts with such rewards called as kickbacks and that is not professional.
What can be done to promote entrepreneurship?
Entrepreneurship must be taught in all B-schools. Moreover, start-ups should get out of their comfort zones and try something new. 
How the government can support entrepreneurs in a better way?
The government has no business to be in entrepreneurs' business. Businesses are based on pride, ownership and passion of the entrepreneurs who start them, invest in them and bear all the profit and losses. The government should not interfere in their businesses when they don't have that pride, ownership and passion. Similarly, entrepreneurs should not go to them to make their businesses successful. 
Fact File:
Other businesses: ReefWatch Marine Conservation (to create marine awareness), Lacadives (scuba diving operator)
Major achievements: Lifetime Achievement Award by IAAFA in 1999.
Leading Clients: Nestle, PepsiCo, Britannia Industries, Procter and Gamble & Sony Entertainment Television