Angel decoded
Borrowing and lending money has never been easy for entrepreneurs and money lenders respectively. However with platforms like Indian Angel Network the process has been simplified to a great extent. Padmaja Ruparel, President at Indian Angel network, unfol
Tags: Indian Angel Network, Padmaja Ruparel.
BY Shambhavi Anand | March 15, 2010 | COMMENTS ( 3 ) |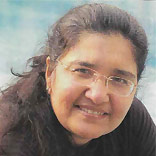 Padmaja Ruparel
President, Indian Angel Network
Borrowing and lending money has never been easy for entrepreneurs and money lenders respectively. However with platforms like Indian Angel Network the process has been simplified to a great extent. Padmaja Ruparel, President at Indian Angel network, unfolds the objective behind the launch and operations of the country's first angel network
Shambhavi Anand (SA): Tell us about Indian Angel Network. When did it start and how does it function?
Padmaja Ruparel (PR): Indian Angel Network is India's first and largest business angel group and plans to invest upto USD1 mn, though our sweet spot is between USD 200,000 to 400, 000. Apart from funding, the network also seeks to provide mentoring, strategic thought leadership and leverage the network's network for the investee companies.
Started in 2006, Indian Angel Network currently has over 100 members, comprising the who's who of successful Indian entrepreneurs and CEOs, drawn from across the country and some from overseas, including leading lights from diverse sectors. It started in 2006 and today has operations in Delhi, Bangalore and Mumbai with a launch in two more cities planned in the next one month.
IAN works as a network, bringing start up and early stage entrepreneurs closer to investors. It handholds the entrepreneur right through the application, presentation, diligence, investment and post investment phase of the company.
(SA): What prompted you to start IAN?
(PR): While I was heading a corporate function of a software company, I engaged with the entrepreneurial eco system very early. I helped operationalise the TiE Delhi chapter. From a non existent P&L with no members and no revenue line, I was deeply involved in building the chapter over almost a decade to make it the best chapter in the TiE Universe. This platform was successful in inspiring job seekers to become job creators and go the entrepreneurial way. But soon these budding entrepreneurs hit a road block. There were no avenues of financing for these entrepreneurs who had exhausted their own savings, or family and friends money and there were no other avenues of financing: banks don't lend money without collateral, which these early stage companies don't have and VCs find these too small and too risky. Therefore, there clearly was a niche in the investing value chain where investors could invest small amounts of money at a high risk point but to make a huge gain, if the venture succeeds.
This is what excited me, working with entrepreneurs, who constantly come up with innovative ideas, with investors who bring deep thinking and an opportunity to build a pioneering organisation in the country. This is what we have succeeded in doing, a huge pool of smart money with investors who mentor, nurture and leverage their own networks for the start up company.
(SA): What is your business model?
(PR): We have a very simple business model. We take a subscription fee from our investors.
(SA): What does IAN look for in entrepreneurs?
This is a very good question. IAN investors look for :
i.A proposition that is scaleable and can become a big play. Angel Investors typically invest to gain on the increase in share valuation and do not look for annual dividends. Hence, they look for ideas which can tap a large market.
ii. For the product / service to succeed they look for sharply differentiated propositions. The mantra here is that is the product / service "nice to have" or "need to have". It is the latter that evinces interest
iii. Clear understanding of who is the paying customer is imperative. Unless the entrepreneur can clearly enunciate who is going to pay for the product / service, the sales and delivery effort is likely to go waste. And this is not going to excite the investor as he can't see the company build up revenues
iv. Delivery : While sales can happen, the money in the cash register is going to jingle only when the product / service is delivered. The customer will look for the promised product / service at an acceptable level of quality and within the specified time. Entrepreneurs are vetted for this ability to deliver.
v. Financials : of course this is a focus but the financial projections are a reflection of the business and operations. While we look for realistic numbers, we do look for aspirational numbers too. Remember, we are looking for large play ventures. Clarity on investment required and how and when that will be used is critical. Investors would not like to park their money with the entrepreneur but infuse is at the right juncture. And for a start up, bootstrapping wherever possible gives a huge level of comfort to investors.
vi. Exit : Clearly we look for the entrepreneur's ambition to make money. If he is incentivised to make money, only then will the investor do so. Hence, what kind of returns, in how much period and how the returns will come is the level of thinking IAN looks for in entrepreneurs.
viii. And all of the above is based on just one thing. The competence and complementariness of the team. For projections to become a reality, it is the execution of the plan which is the critical. After all, at a seed stage or an early stage, the only thing which the investor is laying his bet on is the team and its potential to make the venture boom or... bomb.
(SA): What made you turn towards entrepreneurship when your career was going good?
(PR): In life I have always looked for fun in my work. It has always been critical that I enjoyed doing what i was doing and looked for new ideas and challenges. IAN was the best option for me to have fun, meet with entrepreneurs with innovative ideas and investors which nurtured my thinking. IAN gave me all of this in one place.
(SA): Was your family supportive of your endeavour?
(PR): I am really lucky. I not only have a very supportive family who allowed me to take turns through my life. But it is not only the family which builds a person. The importance of a mentor cannot be more emphasised. Mentor can really change one's thinking and in my career / endeavour this has made a huge difference.
(SA): What are the highs and lows of being an entrepreneur?
(PR): Starting up is a roller coaster ride. The lows are really when despite all efforts, one does not achieve one's goals. The highs are when milestones are reached and one starts planning for the next one!
Please add your comment
Narasimaha Rao
February 23, 2011 at 10:18 pm
Dear Team I have started a small business of providing software to different educational institutions and providing them skilled trainers in Guntur city of Andhrapradesh I would like to expand my business with office servers and equipments etc. so I need more 5,00,000/-overall and i can repay it in monthly/quarterly mode in what ever your terms are. Is there any scheme of this type wherein yo can help me. contact member@franchiseindia.com
Reply |
Ashim Chatterjee
September 11, 2010 at 5:30 am
Dear Team,I have started a small business of Relocation Services in Bangalore with an own investment of 1,25,000/- overall. I need funding help of Rs.1,00,000/- and i can repay it in monthly installment in what ever your terms are. Is there any scheme of this type wherein you can help me. My website: http://saichatterjeegroup.ind.cc/ Awaiting your reply
Reply |
manish srivastava
April 18, 2010 at 8:51 am
Its Realy AGud and encouragign story, i have same desires hopefully, i wish to start sumthign own from varansi, U.P. do guide or tell of ur company can associate with em some how.. i am post gradute in hr and haiving 5 years of exp in various trades. Thanks& Regards Manish Srivastava 09935353478
Reply |